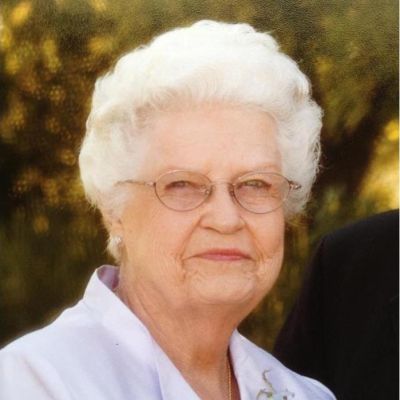 Wyona
Walters
Blessinger
Help us celebrate Wyona! Please share your stories and photos, and invite others who remember Wyona.
The Greatest Generation has lost another member, and the other half of Love has gone to Heaven to be with her True Love. Mom passed away on February 24th, 2020; a sunny Monday afternoon, with a beautiful blue sky. Wyona Walters Blessinger, beloved wife, mother, grandmother, great grandmother, great-great grandmother, and Aunt Top was born on May 7, 1930, in Blackfoot, Idaho, to Clarence and Artemicia (Artie) Walters. Wyona was the youngest of three children, and grew up in Blackfoot with her sister, Gwenith, and brother, Gale. Wyona's dad worked hard, and one of the things he did was drive the school bus for the area kids. At one point, the school district had disallowed the bus drivers' families to ride the same school bus their relative drove. Grandpa Walters would have none of that, and would stop and pick up Wyona regardless of that rule. One day in high school, while in choir class, Wyona spied a handsome, young Navy sailor in the window of the choir room door. She asked her friend, Virginia Blessinger, "Who was that?" When Virginia told Wyona that was her brother, Clyde, Wyona declared, "I have to meet him!" And the rest, as they say, is history, and they were together for the next 72 years. Wyona and Clyde were married on October 5, 1947, in Blackfoot, and had three children; Ronnie, in 1952, Michael, in 1956, and LaRee in 1966 - the luckiest kids in the world. Wyona was just 17 when she and Clyde married, and her mother agreed to sign for her with the stipulation that she finished high school. Wyona graduated from Blackfoot High School in 1948 with her sister-in-law, Virginia Blessinger and future sister-in-law, Joan Mansor. Wyona and Clyde lived in Blackfoot for a time, and then moved to the Pahsimeroi Valley to help Grandpa and Grandma Blessinger on the ranch. Wyona's mother was an excellent cook, and passed those skills on to her. As a young wife, Wyona cooked on a wood burning stove, and brought water up from the creek. She prepared three meals a day, including desert, for a hungry hay crew. Over her lifetime, Mom prepared so many wonderful meals, Sunday dinners, and holiday dinners for her family. One of the many things we will miss about her. Wyona enjoyed sewing, as well as knitting and crocheting. She made so many beautiful pieces - afaghans, doilies, sweaters, and scarfs. Even though Mom's eyesight was greatly diminished, she always made sure Mike had a new pair of slippers for Christmas, and her hand made dishcloths were well loved. Wyona and Clyde moved back to Blackfoot, where Wyona studied nursing. She was a Licensed Practical Nurse, and enjoyed working at Bingham Memorial Hospital, State Hospital South, and Home Health Services, all in Blackfoot. Wyona was a wonderful piano player, and also taught piano lessons. Wyona and Clyde enjoyed traveling, and camping. They were "Snowbirds", taking their trailer south in the winter months, and enjoyed the cooler temperatures of Cascade in the summer. They moved to Meridian in 1993. Wyona is survived by her children, Ron Blessinger (Hazel), of Meridian, Mike Blessinger of Blackfoot, and LaRee Miller (Jim) of Meridian; numerous grandchildren, great-grandchildren, and great-great grandchildren, as well as dear nieces and nephews. Wyona was preceded in death by her husband, Clyde, her parents, Clarence and Artie Walters, her sister, Gwenith, and her brother, Gale. Services will be held Saturday, February 29, 2020 at Summers Funeral Home, 3629 E. Ustick Road, Meridian. A viewing will be held at 11:00 am, followed by a service at 1:00 pm, and a graveside service at Star Cemetery.
LINKS
Summers Funeral Home Ustick Chapel
http://www.summersfuneral.com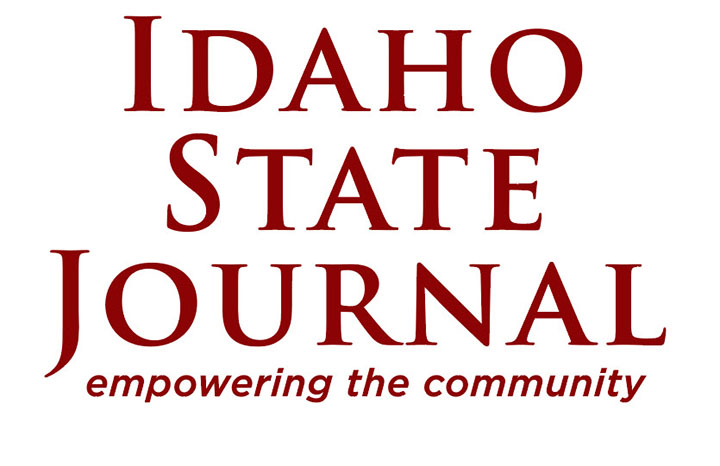 Idaho State Journal
http://www.journalnet.com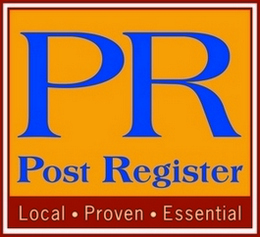 Post Register Memoriams
http://www.postregister.com
Morning News
http://www.am-news.com
Memories
Looks like something went wrong.
Reload the page and try again.