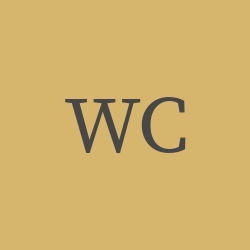 Winnie Jo
Cox
How do you know Winnie Jo? Please share your stories and photos, and help spread the word about this page!
Mrs. Winnie Jo Cox, 84, the wife of the late Judge Robert L. Cox, passed away April 11, 2020, due to complications surrounding a car accident in Guntown. Born in Muskogee Oklahoma in 1935, Winnie Jo was the middle child of three, Nona, her sister, was the eldest and Jim, her brother, was the youngest. Her father and mother, Doyle and Nelona, provided a stable and loving family life in Muskogee.

After attending TCU for her undergraduate degree, Winnie Jo returned to Muskogee and was working as an accountant when, at the time, Federal Attorney, Robert L. Cox, from Blackwell OK, had cases in Muskogee. Robert Cox met Winnie Jo Perry, and it was love at first sight. On August 5, 1961 they were married in Blackwell OK at the First Christian Church and, until Judge Cox's passing in 2000, were never separated.

As a Democrat voter, Winnie Jo consistently cancelled the Judge's Republican Vote and always enjoyed telling the story how the family "Voted neutral" in elections. Once her two sons, Stephen and Radford, were of voting age, the family became a "two vote" family for the Republican Party and the family banter, reference voting and political party, continued.

Winnie Jo was a very active Bridge Player and, for 24 straight years, loved her trips with her "Gulf Shore Girls". Winnie Jo accumulated numerous Masters Points travelling to various Bridge Tournaments with friends. Starting in Florence AL as a great Party Bridge Hostess for her home Bridge Club, Winnie morphed into a duplicate player and continued her hosting.

Known for her great deserts; Creme De Mint Chocolate Pie, Pecan Meringue Crusted French Silk Chocolate Pie, Chocolate Pecan Sheet Cake and, last but never least, White Coconut Flake Cake, Winnie loved entertaining guests and always put on a great show. Winnie Jo, in her later years, would say she "was not a cook" but the reality was, she was an awesome cook and we were blessed growing up with a father and mother who insisted on family breakfast and dinners at the family table. The dinner table is where Winnie Jo ingrained our family values and our strong Christian beliefs into us.

The Coconut cake was the only desert she would serve which she did not make herself. However, there is a great family story reference this cake. "Winnie's" coconut cake was made by a friend who lived a little out in the country near Florence AL. When Winnie's mother in law, aka Nanny, came to town, mother served the coconut cake but never told her she did NOT make it. Fast forward to a summer visit to Blackwell OK and Nanny wanted one of "Winnie's" coconut cakes for her Canasta club in Oklahoma. The gig was up, Winnie could not recreate it. The cake she made that day was a great cake, but it did not match the perfection of "Winnie's" Coconut cake from Florence Al.

After Florence, Winnie Jo and the Judge were transferred to Cincinnati for a few years before Judge Cox was nominated to be the head Administrative Law Judge for the Tupelo Office. Winnie and The Judge moved to Tupelo in 1992 and never left.

Winnie Jo continued to flourish and live life to the fullest. From volunteering at the Red Cross to traveling the world to visit family and friends, Winnie Jo always did things with earnest and with love. Winnie Jo, in tribute to her never meeting a stranger, had just finished a 2.5 month trip to Bahrain and Dubai for Thanksgiving, Christmas and New Year. While in Bahrain, she made the front page of the local paper as the mascot to Big Texas BBQ, her son's restaurant, and visited American Soldiers deployed and working in Bahrain as her son's trucks were moving US Govt cargo. This is the way Winnie Jo lived her life...Full, always reverent to the Lord, always cheering people up.

Winnie Jo loved the Lord with all her might and trusted God with all her problems. Whether you called her Winnie Jo, Winnie, Mom, Jo-Jo, Winnie The Pooh, or honey she was always the same. Consistently funny, consistently helping and giving, always glass half full, and, as her girlfriends would say, "a riot to be with".

Winnie is survived by her brother and sister, Mr, Jim Perry of Washington MO., and Mrs. Nona Lyons of Tulsa OK. Her two sons and daughter in laws, Stephen and Zhenhua Song Cox (Stef) and Radford and Mildred Rayos Cox, her four grandchildren, Maura Cox and Avery Cox and Donovan and Kiana Mongelos.

A memorial service will be held at 11 AM, Wednesday, June 24th, 2020 in the Tupelo Chapel of Holland Funeral Directors with Rev Roger Mardis officiating. The graveside service will be in Blackwell OK on 27 JUN 2020. There will be a casual dress Hamburger BBQ reception from 1:30PM to 3:30PM at The Tupelo Country Club for those who wish to come. For those unable to attend, the service may be viewed at 11AM Wednesday at www.hollandfuneraldirectors.com/livestreaming, where it will be permanently archived. Condolences may be posted here for the family.
LINKS

Holland Funeral Directors-Tupelo
Muskogee Phoenix
http://www.muskogeephoenix.com
Times Daily
http://www.timesdaily.com

Daily Journal
http://www.djournal.com