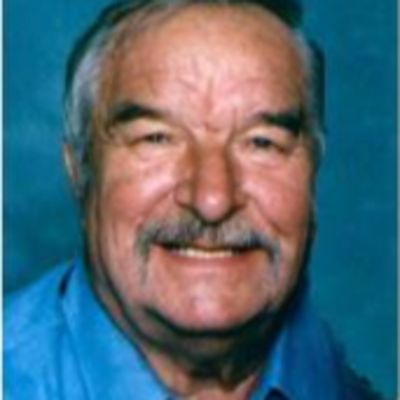 Wilmer
A.
Christian
What do you remember about Wilmer? Share your stories and photos here, and invite others to come share their memories.
Wilmer "Bill" "Big Foot" A. Christian, 90, of Lebanon, passed away on Thursday, May 20, 2021 at Rainbow Hospice in Johnson Creek.

Funeral Services will be held on Wednesday, May 26, 2021 at 11:00 a.m. at St. Mark's Lutheran Church in Watertown with Rev. Karl Walther officiating. Burial, with military graveside rites conducted by VFW Post 9392, will take place at St. Peter's Lutheran Cemetery in Lebanon. Family and friends may gather at Hafemeister Funeral Home on Tuesday evening from 4:00 - 8:00 p.m. and at the church on Wednesday morning from 10:00 a.m. until the time of the service. In lieu of flowers, memorials would be appreciated to St. Mark's Lutheran Church and School. Hafemeister Funeral Home and Cremation Service of Watertown is serving the family. Online condolences may be made at www.hafemeisterfh.com.

Wilmer Arnold Christian was born on September 19, 1930 in Lebanon at home, the son of Herbert and Edna (nee Otto) Christian. He was baptized and confirmed at St. Peter's Lutheran Church in Lebanon. He proudly served in the United States Army during the Korean War in 1952 - 1953 as a combat engineer and sergeant of his platoon. He left friends behind and wished there was more focus on MIA/POW and returning the remains back to their families. He was a member of VFW Post 9392 in Lowell.

On January 19, 1957, he was united in marriage to Arlene K. Schickert at St. Peter's Lutheran Church in Lebanon. They were married for 52 years. Bill and Arlene bought the old brick schoolhouse in Lebanon, where Bill went to school as a child. Arlene preceded him in death on October 2, 2009.

Bill worked many jobs, hauling milk for area farmers, drove for Quality Trucking, lifelong farmer of crops and beef cattle. Bill and Arlene started their own business, Distributors of Hawthorn Mellody Ice Cream. In between all this, he played 1 year of semi-pro football for the Delevan Red Devils. Bill enjoyed playing hardball and softball for Lebanon Leagues.

Bill also started part-time work with Dodge County Sheriff's Department, working under Sheriff Ed Nehls. He had a commanding presence and worked every weekend at area picnics, Hispanic dances, biker bars, and security work. Bill was a constable for many of the surrounding townships. He enjoyed his work spanning over 40 years. He enjoyed working with Dodge County Fair board and was a director for 20 years.

Bill served on many committees and boards for St. Peter's Church and School and was in church choir and played Dartball. Later, he attended church at St. Mark's in Watertown. Bill loved his family, especially the grandchildren and great-grandchildren. Above all that, his faith in Jesus Christ and to make sure all the children were baptized and learning about their Savior, through school and church attendance.

Bill is survived by his children, Heidi (Scott) Voigt of Watertown, Daniel (Mary) Christian of Watertown, Keith (Rhonda) Christian of Lebanon, and Ted (Peggy) Christian of Lebanon; grandchildren, Stephanie (Eric) Gutzdorf, Stacey Christian, Emily (Jakoah Brgoch) Christian, Gavin Ebert, Kati (Danny) Schlosser, Rob (Ashley) Christian, Michael Christian, Dalton Christian, Chad Finger, Ryan (fianc? Kaitlynn Meyer) Christian, and Elizabeth Christian; great-grandchildren, Parker, Aubrey, Connor, Amelia, Rowan, Liam, Kennedy, Alania, Kashton, Mellody, and Micah; brothers-in-law, Howard Budewitz of Lebanon, Owen (Marion) Schickert of Jackson, John (Myrna) Schickert of Jackson; sisters-in-law, Cindy (Roger) Krause of Cascade, Pam (Ed) Zaborowski of West Bend, and Lori (Rick) Dent of Mayville; as well as nieces, nephews, other relatives and friends.

He was preceded in death by his parents; wife Arlene; and sisters, Lucille (Max) Preuss, Lorraine (Harvey) Kulke, Shirley Budewitz, and Eileen (Ralph) Cairns; brother, Donald (Virginia) Christian; nephews, Kenneth Preuss and Kevin Kulke.

The family would like to give a special thank you to Dr. Turke and his staff, as well as the staff at Rainbow Hospice, especially Emily, Becky, and Megan, for their wonderful care.
LINKS
West Bend Daily News
http://www.gmtoday.com