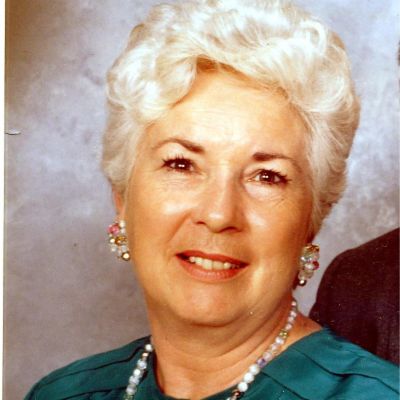 Wilma
Baumann
Help us celebrate Wilma! Please share your stories and photos, and invite others who remember Wilma.
Wilma Baumann, 88, of Pekin, IN passed away Wednesday March 24, 2021 at

the Villages of Historic Silvercrest. She was born August 20, 1932 to Donovan

(Gladys) Rickard and Evelyn (Galen) Terrell.

Wilma was a strong Christian woman and attended the Pekin Church of Christ.

She loved gardening and enjoyed her flowers and the vegetables harvested

there. She was an avid reader and loved to paint. She was employed by the

Pekin Post Office for more than 30 years. A long time resident of Pekin, Wilma

was active with the Pekin Historical Society. She especially loved spending time

with her grandchildren and family.

Wilma was a devoted wife, wonderful mother, sister and friend. She will be

deeply missed by all who knew and loved her warm smile, generous spirit and

kind heart.

She is survived by her children Barry Baumann, Teresa Cusick (Bill), Patti

Motsinger (Mike) and Rick Baumann (Wendy); grandchildren Chad, Melissa,

Jennifer, Aaron, Jacqueline, River and Skyler and great grandchildren Rex,

Barrett and Stella. Also surviving her are brothers Ivan, Ronald and Tim Rickard

and Reggie Terrell, sisters Donna Huffines, Donetta Phillips, Beth Brown, Sherry

Starrett, Deana Green, Linda Rexroat and Maurita Green. She is also survived

by many nieces and nephews.

She was preceded in death by her husband ,William "Bill" Baumann, to whom she was married 46 years. She was also preceeded in death by her grandson

Ben Motsinger, sisters Carolyn Marshall and June Freels and brothers Fred

Terrell, Irvin, Roger and Gary Rickard.

Funeral Services were held on March 29th at Dawalt Funeral Home in Salem,

Indiana with interment at Kraft Graceland Memorial Gardens in New Albany,

Indiana.
LINKS

New Albany Tribune
http://www.news-tribune.net