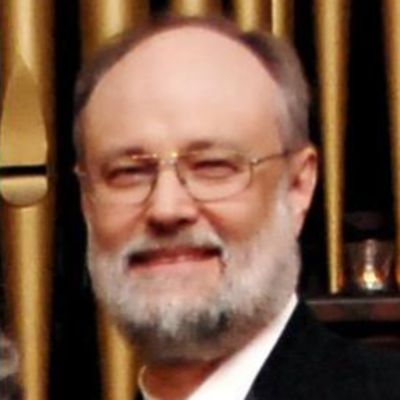 William
Carl
Witherspoon, Jr.
Help us celebrate William! Please share your stories and photos, and invite others who remember William.
William Carl Witherspoon, Jr., "Bill", 74, went to be with his Lord and Savior on July 26, 2021, after a very short battle with cancer. Bill was born December 29, 1946, in Memphis, TN, son of the late Carl and Sara Witherspoon.

Bill grew up in Grand Junction, TN. Throughout his life, Grand Junction, his friends there, and his childhood memories always had a very special place in his heart. He graduated from Bolivar (TN) High School. He attended University of Tennessee, Knoxville, receiving a degree in Engineering Physics. He remained a devoted (and vocal) fan of the UT Vols through thick and thin. He earned a Professional Engineering license in Electrical Engineering. His career as a Control Systems Engineer spanned over 45 years. In his free time, he had a passion for researching and dabbling in the stock market.

Bill was an amazing and creative storyteller. His children and grandchildren often asked him to either make up a story or tell tales of his childhood. Always captivating, he could embellish a story or a memory in a way that often brought either lots of laughter or a sense of awe.

Most important to Bill was his faith and his family. He will be remembered as a loving (and fun) husband, Dad, and Grandpa.

He leaves an enduring legacy to his survivors: his wife of 50 years, Sandy; his daughters, Renee Ginn and husband, James, of Waxhaw, NC; Shara Clark and husband, Tim, of Fort Mill, SC; grandchildren, Tyler Ginn, CJ Ginn, Aiden Ginn, Isaac Clark, and Olivia Clark; sisters, Neida Thompson and husband, Bill, of Crossville, TN; Rachel Low of Lebanon, TN, nephew, Joshua Low and wife, Mary, of Washington, D.C., niece, Amy Williams and husband, Andrew, of Chattanooga, TN, and their daughters Emory and Sophia.

The funeral service will be held on Saturday, July 31, at 11:30 a.m., with visitation at 10:30 a.m., at Bass Cauthen Funeral Home, Rock Hill, SC.

In lieu of flowers, memorial donations may be made to Westminster Presbyterian Church, 1320 India Hook Road, Rock Hill, SC 29732, or Wayne T. Patrick Hospice House, 2275 India Hook Road, Rock Hill, SC 29732.
LINKS
Bass-Cauthen Funeral Home

Rock Hill Herald
http://www.heraldonline.com
Bolivar Bulletin-Times
http://www.bulletintimes.com