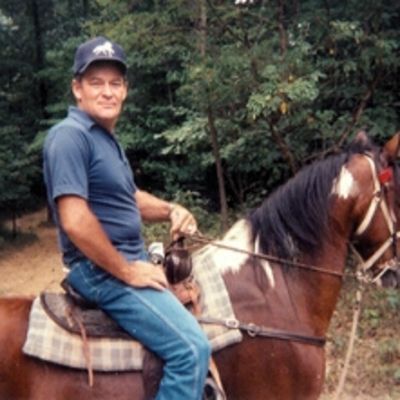 William
Thomas
Whalen
He was a great man who helped anyone in need, provided for his family, worked hard everyday, and was my best friend...he was my Dad.
William T. "Bill" Whalen

September 13, 1947 - October 4, 2017

William T. "Bill" Whalen of Corinth, KY was born September 13, 1947 in Harrison County, KY and died Wednesday October 4, 2017 at the St. Elizabeth Hospice Care Center in Edgewood, KY at the age of 70.

He was the son of the late Orville and Stella Mae Sadler Whalen; a retired group lead Signode in Florence, and a farmer. On July 7, 1973 he was united in marriage to his wife Candace Kearns Whalen.

In addition to his wife Candace, also surviving is 1 son, Les Whalen (Lanette) of Williamstown; 3 daughters, Jennifer A. Eldridge (Scott) of Crittenden, Laura Whalen-Owens (Daryl) of Verona, and Taylor Campbell (Lance) of Corinth; 4 grandchildren, Brittany Covey, Bryson Owens, Nicole Whalen, and Patrick Whalen; 3 great-grandchildren; and 3 brothers, Orville Whalen, Jr. (Shirley), Melvin Whalen, and Rick Whalen all of Cynthiana.

Memorial Celebration is schedule from 2:00 PM to 10:00 PM, Saturday, November 4, 2017 at the Grant County Park Cattle Barn, Crittenden, Kentucky.