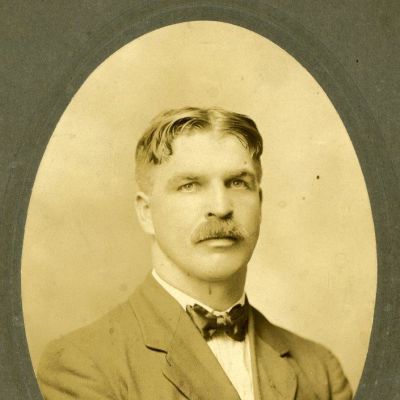 William
Alden
Wallace
Did you know William? Please share your stories and photos, and help spread the word about this page!
William A. Wallace, 78, husband of Lindia Wallace of 17 Carey Lane, Portland, died recently in an Augusta hospital after a long illness. Mrs. Wallace, nee Lindia Proctor, is a native of Machiasport.

Born March 2, 1884, in Boothbay, he was the son of Van Buren and Rose Richardson Wallace. As a child he moved to New Harbor and was graduated from Lincoln Academy, Damariscotta.

He was a marine and stationary engineer for the Central Wharf Cold Storage Company until his retirement 26 years ago. Before his employment there he served as a marine engineers on vessels shipping out of Portland.

He was widely known as a master of ceremonies and hosted more than 500 USO shows for servicemen here (Portland) during World War II. He was a member of Deering Lodge, AF&AM, and a member of Mt Vernon Chapter No. 1. He was a member of Woodfords Chapter, IOOF.

Mr. Wallace is survived by four daughters, Mrs. Rose Thombs, Portland, Mrs. Marvis Valley, Hillside, Md, Mrs. Edith DiMatteo and Mrs. Marian Small, both of Portland; a son, Frank L. Wallace, Sr.; a brother, Walter B. Wallace, New Harbor; 13 grandchildren and a niece.

Funeral services were held at 199 Woodford St. The Rev. H. Blair Ward officiated. Interment was in Brooklawn Memorial Park, Portland.