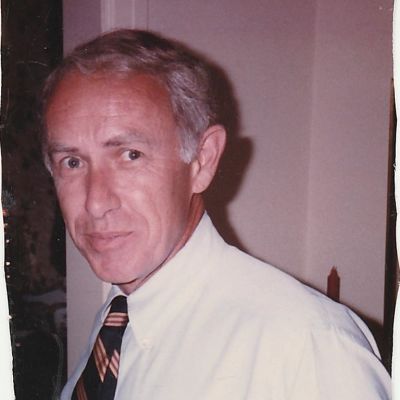 William
Utt
What do you remember about William? Share your stories and photos here, and invite others to come share their memories.
On Friday, September 6, 2019, William Ernest Utt, known to his family as Bill, Dad and Daddy Bill passed away at the age of 88.

Bill was born on November 16, 1930 in Hurlock, Maryland to Paul E. Utt and Mary V. Phillips Utt.

Reared in Wilmington, Delaware, Bill attended A. I. DuPont High School and the University of Delaware where he majored in Civil Engineering, graduating in 1952. While at the University of Delaware, Bill was Captain of the Men's Varsity Basketball Team and set a single season school scoring record during the 1951-52 season. Bill remained an active booster of sports at the University of Delaware. Bill was also a member of Kappa Alpha Order fraternity.

Upon graduation Bill was stationed at Ft. Detrick in Frederick, Maryland as a member of the Chemical Corps. This began his 27-year career working for the US Government, mostly for the Department of Energy ("DOE") and its predecessor agencies. Bill's last project for the DOE was overseeing the installation of a solar water heating system at the Carter White House.

On February 11, 1956, Bill married Caroline Lane of Frederick, Maryland. Their marriage spanned over 63 years. Together they raised four sons, who to Carol's chagrin, all became engineers. Bill and Carol lived in Frederick for all but 5 of their 63 years together. They made a wonderful and loving home for their sons, daughters-in-law and grandchildren.

Bill was an active parent with his sons, frequently coaching their sports teams. Over the years the backyard basketball games and tennis matches were "highly competitive" and great fun. It was on these courts that Bill taught his sons the life lessons of sportsmanship, competition and winning, the last of which was not a common occurrence when it came to competing with their father. Bill was also a longstanding member of the Frederick Tennis Club and won several doubles titles over the years.

Bill is survived by his wife Carol, his sister, Shirley M. Utt of Wilmington, Delaware and his four sons and their wives; William P. Utt and his wife Carolyn Spann Utt of Houston, Texas; James G. Utt of Bethesda, Maryland; Alexander L. Utt and his wife Lisha Norris Utt of Frederick, Maryland; and Paul W. Utt and his wife Anne Attridge Utt of Raleigh, North Carolina.

Bill is also survived by his 11 grandchildren: William W. Utt and his wife Annie, John C. S. Utt and his wife Rebecca, Grace Linden Page Utt, James G. Utt, Jr. and his wife Courtney, David M. Utt, Robert P. Utt, Alexander L. Utt, Jr. Thomas W. Utt, Mary Gordon Utt, Caroline L. Utt and Paul W. Utt, Jr.

A graveside service will be held at Mt. Olivet Cemetery in Frederick, Maryland at 11:00 AM on Saturday, September 14, 2019. Attendees to the service will gather at the FSK Chapel on the Mt. Olivet Cemetery Grounds for the procession to the graveside service. A reception will follow the service.

The family feels blessed for having Bill with us as long as we did. He was a great husband, father, father-in-law and grandfather to his family.
Memories
Looks like something went wrong.
Reload the page and try again.
Provided By
Keeney Basford Funeral Home