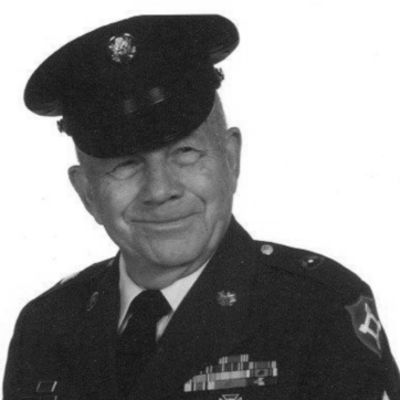 William
Edwin
Tully Jr.
Sometimes there is no second chance. Then, many regrets. Life is too short to wait for the next time. - Bill Tully
William "Bill" Edwin Tully Jr., 96, of Jacksonville, Florida passed away August 30, 2018. He was born in Tallahassee, Florida on April 13, 1922. Bill attended some schools in Georgia and Alabama, then Andrew Jackson High School in Jacksonville, Florida. He enlisted in the United States Army Air Corps and served overseas with the 8th & 9th U.S. Army Air Corps in the ETO, the Army Airborne, 558th Bomb Squadron, 387th Bombardment Group during WWII, honorably discharged in 1945. Bill was then married to Willie Lee Edenfield in Savannah, Georgia on February 9, 1946. They were married for over 65 years. Bill reenlisted in 1952 and earned many commendations and medals before retiring in 1982 after decades of service in the Florida Air National Guard, and last in the Florida Army National Guard as Master Sergeant.

Bill was 5th generation Florida Pioneer Descendant. He had a long career as a draftsman in the Engineering and Consulting field and worked for many reputable companies beginning with the U.S. Army Corp of Engineers, then Mason Lumber, Abner Hopkins Architects, Lewis C. Medlin Architects, Waitz & Frye Consulting Engineers, Paul Davis Systems, and St. Johns Engineering, LLC. He had a passion for restoring cars, building (as a teen) model airplanes, boats, appreciating classic cars, and being a part of his community. He was a member of the VFW, ASCET and a devoted parishioner of Peace (formerly Southside Estates) Presbyterian Church. He also sang in the church choir, and served as Deacon at Peace Presbyterian. Bill was also a longtime member of the Boy Scouts and was a Scoutmaster and Merit Badge Counselor for Boy Scout Troop 102. He loved conversation and life and was above all a family man. His love for family ran deep and he was a true patriot who loved his country. Bill is so very loved by his family and friends, and he will be greatly missed.

Bill is survived by his children, Deborah McSwain (Jack), William Edwin "Ed" Tully III (Donna), Laura Tully, and Vicki Mauldin (Thomas). He also leaves to cherish his memory 10 grandchildren and 4 great grandchildren, his brother Stephen M. Tully (Carolyn), and sisters-in-law Tiny Nessmith (George), Annette Johnson (Buddy), Ann Overstreet, many nieces and nephews, cousins, and a dear friend, Ethel Carrie. He was predeceased by his wife, Willie Lee Edenfield Tully, his parents William Edwin Tully Sr. and Gladys Elizabeth Shackelford Tully, his sister Elizabeth Sue Kautz, his firstborn infant son Claude, and grandson Eric William Tully.

A Visitation will be held at 10:00am, followed by Funeral Services at 11:00am, Thursday, September 6, 2018, Greenlawn Funeral Home, 4300 Beach Blvd., Jacksonville, FL 32207. Graveside services with Military Honors will follow also at Greenlawn Cemetery. Arrangements are under the care of HARDAGE-GIDDENS GREENLAWN Funeral Home & Cemetery, 4300 Beach Blvd., Jacksonville, FL 32207.
Memories
Looks like something went wrong.
Reload the page and try again.
Provided By
Hardage Giddens 1434- 4300 Beach Blvd