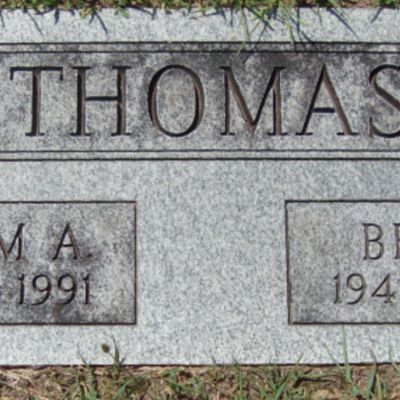 Mr.
William
"Bill"
Anthony
Thomas
My grandfather was a straight forward & honest man. I admired his NO FEAR approach to life. He worked hard. Never be another like him.
I was a very young child the last time I seen him, a few years before he got sick. I missed him very much so and asked my social worker to visit him. I love being around him, learning from him, and learning to be him. I earned a whooping a few times....haha!

He was very serious when he told you to do something that's what he meant. He believe in there is a time to goof around and handle business. He never sugar coated anything and tried to show nothing bothered him. I seen it a few times after I got the belt.... :) he stood his ground.

I use to go to the feed store with him, in big blue and always handed me a spearmint life saver when we got there.

Always was with him taken care of the horses or whatever he was doing. I looked up to him in place of my father since he was absent at the time.

I remember him pricing my first earing holes on the kitchen table in the horribly ugly pea green duplexes....smh

I accomplished so much in life. I only know what I seen before I was put in foster care.

He built the deck on the front of the home.
Memories
Looks like something went wrong.
Reload the page and try again.