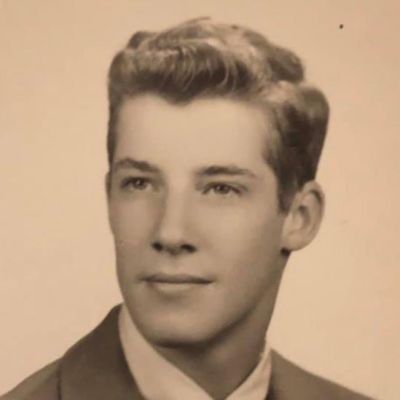 William
John
Stelzer, Sr
Join us in celebrating William—please share your stories and photos, and help spread the word about this page!
William "Bill" John Stelzer, Sr. of Crawford, TX passed away Tuesday,December 24, 2019. The son of Magda and Robert Stelzer, he wasborn December 23, 1936, in Toledo, OH.

Bill was a graduate of St.James Grade School and Central Catholic High School, class of 1955.In 1955, he joined the US Navy and reported to Great Lakes, IL. Overthe next 20 years, he served on the USS John Paul Jones, USSRadford, USS Orion, USS Wainwright, and USS Mt. Baker and wasstationed in Philadelphia; PA, Newport, RI; Oahu, HI; San Diego, CA;Charleston, SC; Norfolk, VA and more. He was deployed to suchlocations as the North Pole, South Pole, New Zealand, Italy, France,Greece and other Mediterranean bases. Bill moved his family to HollyHill, SC in 1978. He retired from the Navy in 1985. In 2009, Bill andhis wife moved to Crawford, TX to be close to their oldest daughterand grandchildren.

Bill was preceded in death by his parents,his brother, Rupert "Bob" Stelzer and his twin sister, Kathleen "Sue"Stelzer.

Bill will be deeply missed by his wife ShirleyStelzer of Crawford, TX; his brother, James "Jim" of Toledo, OH; andhis children Jeff Guyton, Teresa Dixon, Magda Rice, Janette Gainesand William J. Stelzer, Jr. Bill also leaves a legacy of 13grandchildren, 3.5 great grandchildren and many nieces, nephews,their spouses and children.

The family will receive visitors at Grace Gardens FuneralHome, 8220 Woodway Drive, Woodway, TX, on Thursday, January 2,2020, from 4:00 to 6:00 p.m. The family will hold a private burial atCalvary Cemetery, Toledo, OH at a later date.

In lieu of flowers,memorial contributions may be made to the Navy-Marine Corps ReliefSociety at https://action.nmcrs.org/page/contribute/donate2015.


Memories
Looks like something went wrong.
Reload the page and try again.
Provided By
GRACE GARDENS FUNERAL HOME