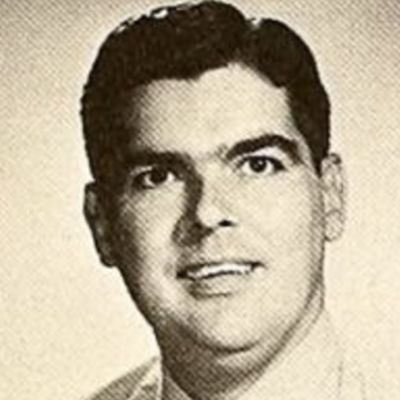 William
Thomas
Spencer
II
Husband Parent Pastor Patriot Joshua 1:9
William Thomas Spencer, II, 83 years old, resident of Cleveland, Tennessee, went home to be with his Lord peacefully in his sleep Tuesday, February 6, 2018.

Bill Spencer was born March 31, 1934 in Chattanooga, Tennessee. He was the son of William Thomas (Tom) Spencer and Ruby Finnell Spencer of Chattanooga.

Bill graduated from Chattanooga Central High School.

Bill married the love of his life, Wanda LaJune Patton, July 9, 1956 in Chattanooga. Bill and Wanda were partners throughout their marriage. They traveled the world during Bill's 10 years of active duty in the U.S. Army. They lived 3 ½ years in Ethiopia where Bill served in the Army Security Agency. Bill also worked with the Sudan Mission Society while on active duty in Ethiopia. Bill was an Instructor at Fort Devens in Ayer, Massachusetts with the Army Security Agency. Bill attended Carson-Newman University and graduated from Union University with his B.A. degree and earned his M.A. Degree from the University of North Alabama. Bill was a member of the Sons of the American Revolution, a Mason, and served on numerous Boards and Committees in state and local Southern Baptist Associations in Tennessee and Alabama.

Bill invited Jesus Christ into his heart April 2, 1944 at Woodland Park Baptist Church in Chattanooga. Bill was licensed to preach the Gospel of Jesus Christ on September 2, 1953 at Woodland Park Baptist Church. Bill and Wanda Spencer served the following Southern Baptist churches and Associations:

First Baptist Church, Guild, Tennessee; Calvary Baptist Church, Ayer, Massachusetts (17th SBC church in New England); Eldad Baptist Church, Gibson County, Tennessee; First Baptist Church, Trenton, Tennessee; Nashway Baptist Church, Jackson, Tennessee; Gibson Baptist Church, Tennessee; First Baptist Church, Charleston, Tennessee; Underwood Baptist Church, Florence, Alabama; Bethel Baptist Association – Director of Missions, Linden, Alabama; North American Mission Board SBC – Missionary, Director of Missions, Iowa. Following his retirement from the North American Mission Board, Bill continued to serve churches in Alabama and Tennessee as Pastor and interim Pastor. He was a member of First Baptist Church, Cleveland, Tennessee where he served as a Sunday School teacher for many years.

Bill Spencer loved his 3 children and their spouses: William Thomas Spencer, III and Cheryl; Lydia Spencer Roberson and Mitchell; David Harold Spencer and Melanie. Bill Spencer (Daddy Bill to the grandchildren) also loved his 7 grandchildren: Christy Spencer Graham and Jacob; Bethany Elise Spencer; Grace Anne Spencer; John Jay Roberson; Kenneth Mitchell Roberson, III; William Thomas Spencer, IV; Abigail Christiana Spencer. Bill was also blessed to love his 2 great-grandchildren: Neelie Kay Graham and Lillian Marie Graham.


Memories
Looks like something went wrong.
Reload the page and try again.