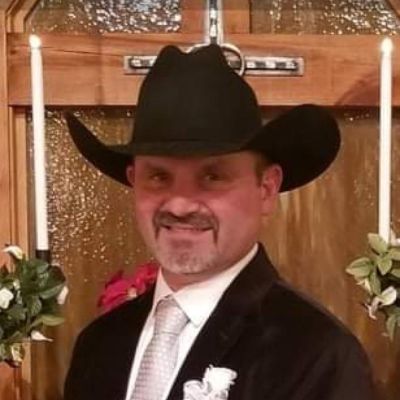 William
"Wes"
Rasnic
Help us celebrate William! Please share your stories and photos, and invite others who remember William.
William "Wes" Rasnic, 54, of Pennington Gap, VA passed away on Friday, September 24, 2021.

Wes was a retired coal miner of 31 years working side by side with other miners that gained his trust and respect due to their hard work of "getting the job done". Coal miners are a unique type of man and Wes demonstrated that on every shift. He truly enjoyed the "tall tales" exchanged on the daily mantrip in and out of the mines but knew it had been a good ride and time to get off. As he walked to his truck that last day, both mine foremans expressed their deep appreciation and thanked him for his hard work. We will miss you. He gave them a thumbs up and continued walking. The day he drove away from Deep Mines #44 he left behind a job he loved and many friends, but they were never far from his thoughts.

Wes now began life after work. He continued enjoying his goal and promise to Lisa, his "little woman" of making her laugh every day. His new job as dog trainer to Max proved to be a challenge that he loved. Wes was excited to be teaching Adam, his stepson, the techniques of using various tools. Wes loved all his family, near and far.

Wes is survived by his wife, Lisa Rasnic; son, Jordon Rasnic, of Knoxville, TN; daughter, Taylor Rasnic, of Jacksonville, FL; his parents, Jack and Ernestine Rasnic, of Pennington Gap, VA; and by his sister, Dana Spencer and husband Baylo, of Princeton, WV.

The love and energy he brought and shared with us will forever be remembered. Our thoughts of Wes will continue to brighten our days just the way his crazy sense of humor lit up a room. The mark he left on each of us will continue forever in our memories of life with Wes. Our love for him will never fade. It's not a matter of saying good-bye but "until we met again".

The family will receive friends from 6 until 8:00 p.m. on Tuesday, September 28, 2021 at Robinette Funeral Home in Jonesville, VA. Funeral services will follow at 8:00 p.m. with Paul Davis, Jr. officiating. Graveside services will be conducted at 11:00 a.m. on Wednesday, September 29, 2021 in Lee Memorial Gardens in Woodway, VA. Anyone wishing to travel in procession is asked to meet at the funeral home by 10:30 a.m.

Online condolences may be viewed or sent by visiting our website, www.RobinetteFuneralHomes.com. Robinette Funeral Home of Jonesville is serving the Rasnic family.
LINKS
Robinette Funeral Home
http://www.robinettefuneralhomes.com
The Coalfield Progress
http://www.thecoalfieldprogress.com