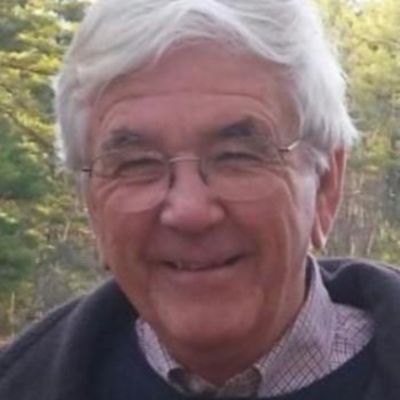 William
J. "Bill"
McDevitt
III
Did you know William? Please share your stories and photos, and help spread the word about this page!
Beloved husband, father, grandfather, great grandfather, brother and friend;

William J. "Bill" McDevitt III, 78, died at home on Friday February 5, 2021 after a brief illness.

His high school sweetheart and wife of 56 years, Joyce E. (Angley) McDevitt, was unfailingly by his side during his final weeks.

Born in Philadelphia, PA on October 18, 1942, the son of the late William J. and the late Margaret (Collins) McDevitt, he subsequently lived in Pittsburgh, PA, Oak Park, IL, Hinsdale, IL, Harrisburg, PA and Nashua, NH before moving to Pelham, NH in 1971.

Bill graduated from St. Joseph's University, Philadelphia, PA in 1964 and Southern New Hampshire University in 1981 where he obtained a Master's Degree in Business Administration.

Having moved so much when he was young, he enthusiastically embraced small-town life and eagerly put down roots. From planting trees in Muldoon Park, to leading Boy Scout Troop 610, to dancing the Virginia Reel at the Pelham Colonial Ball, to being an auctioneer at Old Home Day, Bill immersed himself in all that was Pelham. He loved to read and he loved to read aloud, especially Dr. Seuss stories to the elementary school children and more recently, two short stories about Christmas trees - lovely little treasures he'd written.

Bill served the Town of Pelham in several volunteer and elected capacities, including serving on the Board of Selectman for 24 years and as its Chairman for many years. He was most proud of the creation of the Pelham Municipal Center and Village Green, in which he played a major role. While many townspeople first got to know Bill as a politician, a younger generation knew him as 'The Train Conductor' at the annual holiday Festival of Trees.

Enjoying life in rural New Hampshire, however, meant a daily commute into downtown Boston. Bill was employed by John Hancock Life Insurance in Boston for 36 years, retiring as Director of Administrative Services. Nearly every day at lunch he walked through the Boston Public Gardens with colleagues, noting trees and flowers that thrived close to the sea but struggled just an hour north. He loved introducing his children to the best of the city, including the opening of the Freedom Trail in 1976, games at Fenway Park, concerts at Symphony Hall and adventures to various libraries and museums.

After retirement Bill served as Interim Director of Canterbury Shaker Village. This role involved two of Bill's many passions, history and conservation. He was forever grateful for the experience and for the many new friends dedicated to preserving the Shaker legacy.



Bill attended the First Congregational Church of Pelham where he found fellowship, friendship and a deeper spiritual understanding.

He is survived by his beloved wife Joyce; son Patrick and wife Kristine of Hanover, NH; son Christopher and wife Alisha of Concord, NH; daughter Theresa McDevitt of Derry, NH; daughter Jennifer Pendergast and husband William of Pelham, NH; daughter Rebecca Buxton and husband Dwayne of Siloam Springs, AR; daughter Stefenie Cote and husband Kenneth also of Pelham; daughter-in-law Catherine McDevitt of Nashua, NH; and seventeen grandchildren and one great grandson; four siblings, Robert McDevitt and his wife Judy of Raleigh, NC; Timothy McDevitt and his wife Sonna of Bellefonte, PA; Terrence McDevitt and his wife Melody of Indianapolis, IN; and M. Susan Weltmer and her husband Donald of Harrisburg, PA; and many nieces, nephews and cousins.

He was predeceased by his son Gregory J. McDevitt who died in 2008 and his brother J. Donald McDevitt who died in 2001.

Due to the current public health crisis and gathering restrictions, a Private Service is planned for the family. A Celebration of Bill's Life will take place at a later date when it is safe for family and friends to gather. E-condolences at www.pelhamfuneralhome.com. In lieu of flowers the family gratefully requests donations to the Creutzfeldt-Jakob Disease Foundation (https://cjdfoundation.org/donate). Arrangements by the PELHAM FUNERAL HOME - PELHAM, NH - (603) 635-3333.
LINKS

Union Leader
http://www.unionleader.com