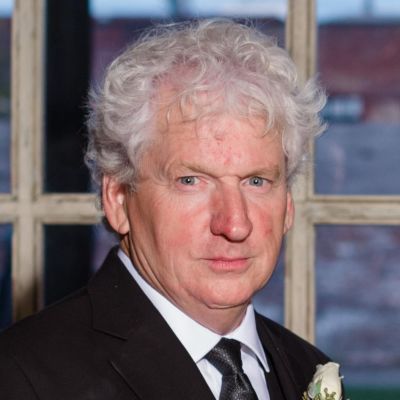 William
Dennis
McCarroll
What do you remember about William? Share your stories and photos here, and invite others to come share their memories.
William Dennis McCarroll, known to most as Billymac, went to be with his Lord and Savior at the age of 63 on Monday, November 1st, 2021 at 11:45 p.m., surrounded by his loving family in Lenoir City, Tennessee.

God broke the mold when Billymac was born on July 19th, 1958, in Athens, Tennessee. As the youngest child of six, he had the responsibility to live up to his middle name, Dennis "the Menace", and that he did.

On April 29th, 1991 he married his wife, Joanna, who he duped into thinking he was a charming individual. Duped she was, because Billymac embarrassed her daily with his boisterous love for life. Growing up in Billymac's household was never dull. He always put his family first and attempted to build Jessica and Caleb's character by embarrassing them constantly to enrich their personalities. He relished his role as Grand Pa-Pa! to Atlas James and always insisted that he was his favorite. He never met a dog or a baby who didn't like him, which is where he came up with the adage of "the best judges of character are dogs and babies."

Billymac was a frequent shopper at thrift stores, estate sales, and yard sales. He left his family with a house full of "good stuff" and piles of scrap that they have no idea what to do with. If there was ever a treasure that he snatched out from under you among the mounds of junk, please wait the appropriate amount of time to contact the family to claim your loot...just kidding.

He has left family and friends with decades of fond and colorful memories. Everybody has a Billymac story and we'd love to hear them all, the opportunity will be given at the graveside. He will be missed dearly by all who knew him and of his unparalleled zest for life.

He never met a stranger he didn't already know. With being strong in his faith, he witnessed to all and led many souls to Christ. We are comforted knowing he has been welcomed into the House of the Lord.

Billymac is preceded in death by his grandparents, S.Y. and Lillian McCarroll, Tom and Annabelle Plemons; father, Cecil Burnette McCarroll Sr.; siblings, Cecil B McCarroll Jr., Stephen McCarroll, and Bonnie Fain.

He is survived by his wife Mary Joanna McCarroll; children William Caleb McCarroll and Jessica Sydney and Bradley James Haston; grandchild, Atlas James Haston; mother, Anna Kathleen McCarroll; siblings, Sy and Kenton Hartman, Dr. James and Sandra McCarroll; brother-in-law, Don Fain; nieces and nephews, Cecil and Evelyn McCarroll III, William McCarroll, Perry and Megan Hartman, James McCarroll Jr., Micah and Kaylynn McCarroll, Nathan McCarroll, Joshua "Peter" McCarroll, Joseph McCarroll, Paige and Mark Wilson, Dwight and Stepenie Millsaps, Jeffrey and Tyler Millsaps, and Jason and Susie Millsaps.

Special people who touched his life include Joe Bingham, Bill Dupes, Howard Cochran, Stan Hilton, Scobie Newman, Steve Goode, Tama Witt Gallagher, Vivol Robinson, Ron Fleet, Reverend Charles Carpenter, Reverend Richard Hobbs, Tracey Adkins, and Jonathan Hensley.

Receiving of friends was held on Saturday, November 6th, 2021 from 1:00 p.m. to 2:00 p.m. with the service immediately following at Click Funeral Home Farragut Chapel located at 11915 Kingston Pike, Knoxville, TN 37934. Internment was at Prospect Baptist Church Cemetery located at 1079 Prospect Church Road, Loudon, TN 37774.

Pallbearers: Joe Bingham, Steve Goode, Scobie Newman, Scott Newman, Donnie Wilkins, and Steve Woodruff.

The family will not be honoring Billymac's request regarding signature buy-backs at $20 each, upon his death.

The family requests that face coverings be worn during the visitation and funeral services.
LINKS

Click Funeral Home - Farragut
Loudon News-Herald
http://loudon.xtn.net