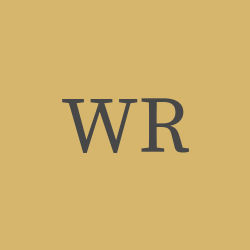 William L. "Bill"
Runyon, Jr.
Join us in celebrating William L. "Bill"—please share your stories and photos, and help spread the word about this page!
Prominent Charleston Trial Attorney William L. "Bill" Runyon, Jr. passed away peacefully on the morning of Thanksgiving Day, November 24, 2022 after a long battle with chronic illness. A Mass of Christian Burial will be celebrated 1:00 PM Tuesday, November 29, 2022 at St. Joseph Catholic Church, 1695 Raoul Wallenberg Blvd., Charleston. The Rite of Committal will follow at Holy Cross Cemetery on James Island. The family will receive friends between 5:00 and 7:00 PM Monday at the James A. McAlister Funeral Home, 1620 Savannah Highway, Charleston.

Bill was born on a snowy day March 12, 1942 in South Williamson, Kentucky at his grandmother's home to Bill, Sr. and Martha Runyon. His early childhood was spent on Naval Bases in California, China, Maryland and finally here in Charleston, where the family settled following his father's retirement from the United States Navy.

Bill graduated from Bishop England High School in 1960. He then graduated from The College of Charleston in 1964 with a Bachelors Degree in English and was president of Pi Kappa Phi Fraternity. He was awarded a Region Scholarship to Tulane University Law School, graduating in 1967. While in New Orleans, also his mother's hometown, he met Mary Theresa Bartles while she was attending Loyola University. They married in 1966 and have been together for over 56 years, serving the Lowcountry as lifelong residents. He and Mary were founding members of St. Joseph's Catholic Church and have been lifelong active parishioners. A devout Catholic, Bill was also a 4th Degree member of The Knights of Columbus Council 10334 and 704, as well as the Equestrian Order of the Holy Sepulchre of Jerusalem.

Bill was admitted to the South Carolina Bar in 1967 and began a prestigious fifty-five year career as a trial lawyer until his recent retirement in 2022. He served as Staff Attorney for the Neighborhood Legal Assistance Program, as Assistant City of Charleston Attorney, was the first Public Defender for Charleston County and was in private practice for over fifty years. He successfully defended a multitude of people and legal affairs, including his direct involvement in the settling of the Charleston Hospital Workers' Strike in 1969 and in the incorporation of The City of North Charleston in 1971. He was active in Lowcountry politics, serving as Chairman of the Charleston County Election Commission, as well as Chairman of the Charleston County Democratic Party.

Bill was preceded in death by his parents, William L. Runyon, Sr. and Martha Runyon. He leaves to cherish his wisdom and memory his wife Mary, his sons Lee (Bridget) and Christopher (Nicole), and his grandchildren William Runyon, Margaret Runyon, Mackenzie Runyon, Zachary Runyon, Carson Runyon, Macie Runyon and Madeline Runyon. He is also survived by his brother Ronald (Virginia) Runyon, niece Sarah Condon (Craig), nephews Phillip (Suzannah) Runyon and Paul Runyon, as well as his grandnieces and nephews Madison Condon, Miles Condon, Morgan Condon and Rhett Runyon.

The family wishes to especially thank the entire staff of Home Health by Bayada, Bayada Assistive Care and MUSC Health Hospice, who gave him the ability to spend his final days in peace residing at his home. Special thanks is extended to Randy Collins, Karen Hodge and Teresa Wheeler, who provided him exceptional care.

Arrangements by James A. McAlister, (843) 766-1365.
LINKS

JAMES A MCALISTER FUNERAL HOME
http://www.jamesamcalister.com

Post and Courier
http://www.postandcourier.com