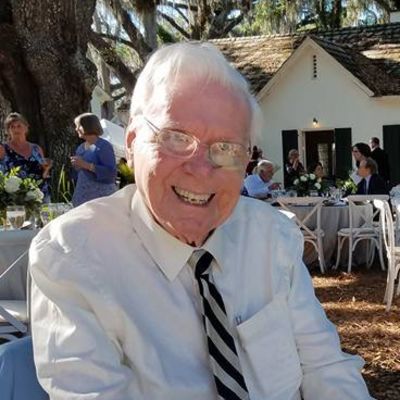 William Keith
White
William Keith White will be missed by all who knew undefined loved him
William Keith White, 88, passed away at Legacy House Hospice on Thursday, June 21, 2018. Bill was born March 17, 1930, in Atlanta, GA to Sterling Emery White and Marie Overbey White. He graduated from Boys High School in Decatur, GA, in 1947. While at Boys High, Bill became an Eagle Scout. He attended Columbia University from 1947 to 1949 and was a member of Beta Theta Pi fraternity. He met Ema Warren Edwards of Burlington, NC, and they were married January 6, 1949. Bill began a long career in the Insurance industry holding a variety of positions in Accounting, Finance, and Management. Ema White died in 1981. Bill met and married Carol Di Matteo in 1982 and they were married for 36 years.

Bill was preceded in death by his brother Emery White in 2008, son Emmett Jackson White (Jack) in 2014 and his daughter-in-law Bonnie Gayle Burkart White in 2017.

He will be remembered by his remaining children with love and thanks for all that he taught them: son William Keith White Jr. (Keith); daughter Alice Malone White Ervin and husband Jay; son George Thomas White (Tom) and wife Marsha; his grandson William Keith White III (Terry) and wife Jordan; his grandsons Parker, Chase, Forrest, Cameron, and Landon White; and his granddaughter Shelby White.

He will be missed by his nieces Michele and Caroline, his nephews Rob, Steve, Donnie, Louis, and Gary. He will also be missed by his friends in Ocala and around the county, especially those who he knew through the Financial Industry who enjoyed his quick wit and sharp mind.