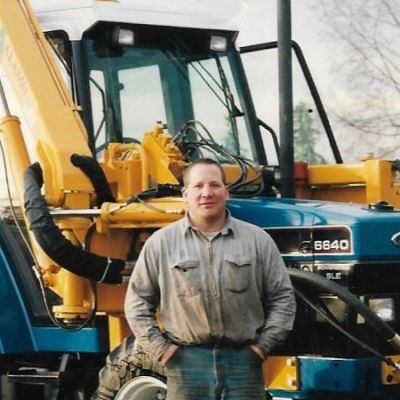 William
Johnson
Did you know William? Please share your stories and photos, and help spread the word about this page!
William Ray (Billy) Johnson
Billy Ray Passed away suddenly into the arms of his Lord and Savior, Jesus Christ on Tuesday, Feb. 2, 2021 from Wilbur WA. He was born on November 3rd, 1960 in Lubbock, TX. to Daniel and Norma (Jeannie) Johnson.
Billy grew up in Snohomish, WA. where he graduated from High school in 1979. He loved football and made quite a name for himself. He enjoyed sharing stories of playing football and was proud that he was a part of a team that won the state championship. From a young age he spent many days riding dirt bikes with friends all over Snohomish. He would drag his push lawnmower all over town, working to buy the next parts he may need. Billy also had a love of GTO's and Sprint Cars and spent hours cleaning and upgrading his toy's. He was very gifted at cleaning, organizing, and creating.
Billy Ray accepted Jesus as his Lord and Savior in 1988 while attending NW Teen Challenge. After graduating from the N.W.T.C. he attended NW Bible College in Kirkland, WA. where he met his wife of 31 years.
On Saturday June 24th, 1989 Billy married Shelly Ross, in Langley, WA. They have 3 children who each have a special place in his heart. Daughter, Jazmin Ray (Jazzy-Woo-Bear) 31, son, Eljay Ray (June-Bug) 24, and daughter, Carly Ray (Little Britches) 16. If you knew Billy, then you had a nickname. He loved his family and worked above and beyond to provide for them. He will leave a big hole in all our lives as he was a big personality!
In 1989, Billy started his brush cutting company "Rotary Brush Cutting" of Arlington, WA. Always being an innovator led to him creating his business "Numac Industries" building a superior mechanical brush cutter, of his own design, that was sold all over the United States and parts of Canada. Billy would tell you that his business ventures would not have been nearly as successful without the help of his longtime friends, Keith Hauser (Fish) and Kirk Geary (Gramps).
Billy Ray was preceded in death by his father, Daniel M. Johnson, Mother, Norma Jeannie Northrup, his stepfather and friend, James Northrup, and his brother, Daniel Johnson (Danny) who he loved more than life. He is survived by his wife and children, sister Lori Stach (Russell), Brother Joe Northrup (Denise), sister Joanne Schlueter, and his closest friends Darrell Wilson (DW), Keith Hauser (Fish), Kirk Geary (Gramps), and Brian Thomas (Pretz).
"You just listen to the old Pork Chop Express here now and take his advice on a dark and stormy night when the lightning's crashin' and the thunder's rollin' and the rain's coming down in sheets thick as lead. Just remember what old Jack Burton does when the earth quakes, and the poison arrows fall from the sky, and the pillars of Heaven shake. Yeah, Jack Burton just looks that big old storm right square in the eye and he says, "Give me your best shot, pal. I can take it." - Big Trouble in Little China. One of Billy's favorite quotes from his favorite movie.
Due to the current Covid-19 situation, a celebration of Bill's life will take place at a future date.
Bill's family asks that donations in his memory be made to: Teen Challenge 2400 N Craig Rd Spokane, WA 99224 https://teenchallengepnw.thankyou4caring.org/spokane_mens/donate
Strate Funeral Home of Grand Coulee, Washington is assisting the family.
Fond memories and expressions of sympathy may be shared at http://www.stratefuneral.com for Bill's family.

LINKS
Strate Funeral Home
http://www.dignitymemorial.com

The Daily Herald Obituaries
https://www.legacy.com/obituaries/heraldnet
Memories
Looks like something went wrong.
Reload the page and try again.