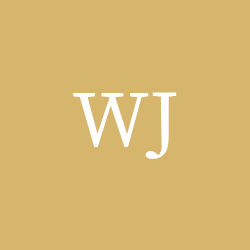 William
H.
Jennings
Jr.
What do you remember about William? Share your stories and photos here, and invite others to come share their memories.
William H. Jennings Jr. who passed away peacefully last year on July 31, 2020, at the age of 88 , in Bloomfield, CT.



He was born in Ames, Iowa, on December 6, 1931 , to William and Frances (Williams) Jennings. He grew up in Berwyn, IL, attended Duke University on a Navy ROTC scholarship and was stationed in Washington, D.C. , where he met his wife, Joyce, and raised a family. As a physicist, he collaborated on biomedical research, instrumentation and computation at the Naval Medical Hospital and the National Institutes of Health in Bethesda, MD. After retiring, he and Joyce built a colonial house on the Chesapeake Bay in Maryland , inspired by 18th century builders' guides. After his wife's death, he moved to Houston, TX, where he enjoyed life with his dear friend Ellen Bunnell. His last years were spent near his daughters and grandchildren in Bloomfield CT, still pursuing his vibrant interests as a member of the Duncaster community.



He was animated by curiosity and creativity, inspired equally by art and science , and believed that heaven is manifest in the amazing world around us. He read each issue of The Economist cover to cover, loved to build things and relished a good Hallmark movie. Growing up in Chicago, he learned to weave from his parents, took in museums, concerts and architecture and became a Sea Scout sailing on Lake Michigan. Childhood summers were spent at Nags Head, NC, in a family cottage on a wide, open beach where he roamed free.



H e was keen to travel, especially his journeys in India, Southeast Asia and the UK. H is enthusiasms were endless, and he encouraged others' enthusiasms as well. He helped family and friends renovate houses, build sets off Broadway, create model train layouts, pit fresh sour cherries for hours, maintain cranky cars and rig special effects for Halloween parties. He lived by the maxim "measure twice, cut once , " notorious for detail ed planning ?whether timing a train transfer to the minute or crafting an HVAC system to exacting spec s , doing his own sheet metal work.



He is survived by his daughters and their spouses: Alison and Mark Hunt of Bloomfield, CT, and Carol Jennings and Timothy Cresswell of Edinburgh, Scotland; his sister, Carol Forsman of Clemmons, NC ; and brothers-in-law John Mengel of Berkeley, CA, and Kenneth Harvey of Celo, NC. His grandchildren had the good fortune to know him well: Daniel Hunt of Wethersfield, CT, Owen Jennings of Tobermory, Scotland, Chicago Hunt of Oakland, CA, Alice Jennings of Bennington, VT, and Madison Jennings of Edinburgh. "Uncle Bill" loved his nieces and nephews dearly and celebrated every milestone in their lives. He had the deepest appreciation and affection for the David Lewis family in Cambridge, MD, who were companions through both the brightest and darkest times of life.



He was predeceased by his wife, Joyce (Harvey) Jennings, and his sister Patricia Mengel.



He spent six rich, rewarding years as a member of the Duncaster community, with his project notebook filled to the brim. In the Woodshop, he restor ed antique sleighs; with the Artisans, he took up weaving again; and at the Scientists' Dinner, he discussed scientific research . His days started with the "breakfast group," swapping news clips, home baked good ies and tall tales; peals of laughter were a sure sign that the coffee had been poured and fresh scones served. We especially appreciate the thoughtful, thorough, and kind care provided last summer by the staff of the Caleb-Hitchcock Nursing Center, at a fearful and challenging time for everyone.



Burial to be held in Washington, D.C. at a later date.
LINKS
Samsel & Carmon Funeral Home
http://www.carmonfuneralhome.com

Dorchester Star
https://www.myeasternshoremd.com/site/contact_us.html