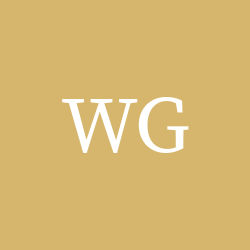 William
"Bill"
L.
Gray
Join us in celebrating William—please share your stories and photos, and help spread the word about this page!
William (Bill) L. Gray, 76, of Claremont passed away on July 16, 2021, at the Elm Wood Center in Claremont, NH.

Bill was born to Leonard W. and Ruth Colburn Gray on December 25, 1944, in Manchester, NH. He spent most of his youth growing up in Charlestown before spending many years living in Claremont with the support and assistance of Pathways of the River Valley. Bill was a very social person and enjoyed visits with friends, concerts, and trips to local restaurants. He enjoyed spending time with his family and always looked forward to family events and gatherings. Bill was a huge car racing enthusiast and for many years did not miss a race at Claremont Speedway. He had a great memory and could name each driver and car number. He also loved Nascar Racing and diligently watched every weekly race.

Bill spent the last seven years living at Elm Wood Center where he made many friends, enjoyed playing bingo, and was affectionately referred to as the "mayor."

Bill is survived by his stepmother, Mary Gray of Charlestown, who was his Mom since 1948, his sister, Carol Olsen of Hyde Park, VT, his step-sisters, Elaine Kernozicky of Keene, NH, and Candace Hingston and her husband, Bob of Windsor, VT, his step-brothers, Gary Gray and his wife, Flossie of Westmoreland, NH, Gordon Gray and his wife, Nancy of Groveton, NH, and Larry Gray and his wife, Elaine of Groveton, NH and several nephews and nieces. Bill was predeceased by his parents, his sister, Jane Grover and her husband, Dick, and two brothers-in-law, Erik Olsen and Gary Kernozicky.

Services will be held privately by the family.

Arrangements are with Stringer Funeral Homes and Crematorium, 146 Broad Street, Claremont, NH 03743. To view an online memorial or send a private message of condolence, visit www.stringerfh.com.
LINKS
Stringer funeral home
https://www.stringerfh.com

The Keene Sentinel
http://www.keenesentinel.com