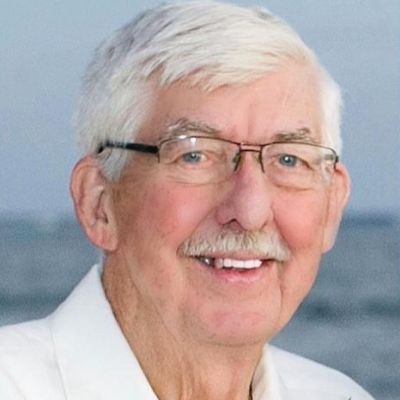 William
Humphrey
Garland
What do you remember about William? Share your stories and photos here, and invite others to come share their memories.
"The only things I can't fix are a broken heart and the crack of dawn." That's what my daddy says to you if you ask him for assistance. With no shortage of intelligence or compassion he can figure out anything. Born in the North Georgia mountain town of Young Harris on July 6, 1933 William Humphrey Garland, known to most as Bill, transcended to be with God on April 23, 2021.

His parents, Cora Lee Kerby Garland and George Lethel Garland, moved their family to Badin, NC when Bill was a "young'n" as he says in his charming Georgia mountain accent. Bill graduated from Badin High School and later went on to follow in his dad's footsteps of working for Alcoa. His dad was an accountant for Alcoa. A natural born leader, Bill served as the President of Badin Employees Federal Credit Union, Chief Election Judge of the Stanly County Board of Elections, and was an advocate for MADD (Mother's Against Drunk Driving.) As an avid automobile and drag racing enthusiast, Bill operated the Concord Dragway, Spartanburg Dragway, and Asheville Dragway in between the years he was at Alcoa.

Bill worked his way through the ranks at Alcoa and retired as Plant Safety Project Manager. Although he accomplished quite a bit during his over 40 year tenure at the Aluminum Company of America, his biggest accomplishment was meeting Monica Sasser Garland there who became his wife and the love of his life. They have been married 46 years and made their home in Albemarle, North Carolina. My mom affectionately calls Bill "daddy," and he calls Monica "momma." The years have been filled with many blessings and good times such as traveling, building a house together and spending time at their vacation mountain house in Georgia. Bill loves bluegrass music, Ray Price and the Eagles. He is a Christian and is a member of Salem United Methodist Church in Albemarle, North Carolina. Always a fit man, Bill can eat his weight in ice cream often devouring the entire half gallon carton with just a spoon and not bothering with a bowl.

After retirement from Alcoa, Bill partnered with Shepherd's Industrial Safety Training of Memphis, Tennessee to consult, create, and teach industrial safety training courses to large industrial companies such as Nucor Steel, among others. Bill has also testified in cases as an expert witness on safety and operations of industrial machinery and railroad operations.

Bill and Monica have one daughter, Christie Dey Garland, (who is the the author of this article.) Christie Garland and her husband Chris Harris, Bill's son-in-law, live in the Ballantyne area of Charlotte, North Carolina. One of Bill's proudest moments was seeing Christie graduate from Regent School of Law in Virginia.

Monica, Christie, and Chris were at Bill's bedside when he crossed over to God. My daddy's little Lhasa Apso, Lucy, was sitting in the car in hopes we would come back with her number one human in tow as they were inseparable. My daddy loves animals, especially dogs. Daddy also enjoys painting. His landscape paintings rival any Bob Ross masterpiece. He also is an expert carpenter, woodworker, avid reader, and can make a delicious pan of lasagna. As a young girl, I would often tell people my daddy was a genius. I still stand by that statement. I sure hope he figures out how to fix a broken heart up there in heaven soon because mine needs to be fixed right away.

Bill also has three children from a previous marriage. He has a daughter, Kim Smith, who is married to Richard Smith of New London, North Carolina. Bill has two sons who preceded him in death, Russell Garland and George Garland. He has multiple grandchildren and great-grandchildren. Bill loves all of his many cousins, sisters-in-law, brothers-in-law, nieces, nephews and friends.

My daddy never met a stranger and visited with all that loved him before he left this earth. Daddy asked that we not have a funeral service or memorial service, but rather follow in his footsteps and adopt a dog from the Humane Society and give love to a homeless dog. Lucy was a rescue from the Humane Society, and she never left my daddy's side until he went to heaven. The money you would spend on a flower he would like for you to donate in his name to the Humane Society or an animal rescue of your choice. You can contact the Humane Society of Charlotte www.humanesocietyofcharlotte.org or 704-377-0534.

The family would like to thank Heritage Funeral and Cremation Services in Ballantyne for handling the arrangements. An online guestbook is available at www.heritagecares.com.
LINKS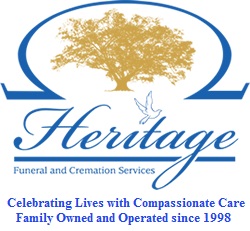 Heritage Funeral Home - Weddington
The Stanly News and Press
http://www.thesnaponline.com