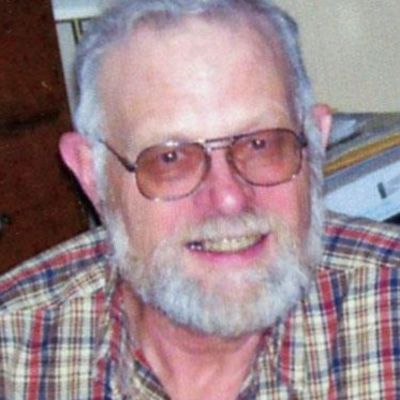 William
Hughes
Fitts
Help us celebrate William! Please share your stories and photos, and invite others who remember William.
William Hughes Fitts, 79, of Cornish, NH died suddenly at his home on March 18, 2021.

He was born on January 6, 1942 in Yonkers, NY, the son of Henry K. and Brenda (Skene) Fitts.

Bill was educated in the Winchester School system in Massachusetts. He was in the US Navy from 1962 to 1966.

He was a member of the Cornish Fire Department for 42 years, from 1976 - 2018, driving the tanker. He had previously been a part of the Sunapee Fire Department for 3 years, from 1973 - 1976.

He had been a millwright, working for Can-Am, CSI, and lastly Valley Regional Hospital.

Bill enjoyed anything mechanical, repairing windup clocks, fixing the un-fixable, he read voraciously, square dancing, canoeing and the NH Antique Tractor Club.

He is survived by his wife, Lois Fitts of Cornish; sister Rebecca Rylander of Sunapee; stepchildren: Russell Amison of Auburn, ME, Robin Amison-Reinhart of Branchburg, NJ and Donald Amison of Cornish; 5 grandchildren and nieces, nephews and cousins.

A graveside service with military honors and fire department honors will be held at a later date.

Donations may be made to the Cornish Fire Association/Scholarship Fund; Cornish Rescue Squad; or charity of your choice.

Arrangements are with Stringer Funeral Homes and Crematorium, 146 Broad Street, Claremont, NH 03743. To view an online memorial or send a private message of condolence, visit www.stringerfh.com.
LINKS
Stringer funeral home
https://www.stringerfh.com

Valley News of Lebanon
http://vnews.com