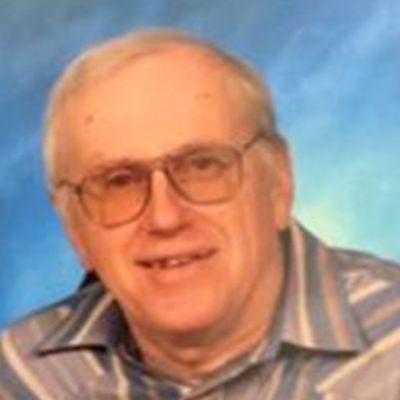 Willard
"Will"
Schafer
Help us celebrate Willard! Please share your stories and photos, and invite others who remember Willard.
Willard "Will" Schafer was born on June 23, 1945, son of Frank and Anna (Linnertz) Schafer in Crookston, MN. He was raised on a farm in Red Lake Falls, MN, attended St. Joseph Catholic School, and graduated from Lafayette High School in 1963. Will attended the University of North Dakota in Grand Forks, ND and graduated in 1967 with a degree in Accounting. In 1967, he was drafted into the army and served one year in Vietnam. Will worked as a Certified Public Accountant (CPA) at PMM, Investment Dynamics Corporation (IDC), and for 25 years at St. Paul Companies.

On April 4, 1972, he was united in marriage to Barbara Schaefer at St. John's Catholic Church in Foley, MN. To this union two daughters were born: Carrie and Jill. The couple made their home in rural Lakeville with membership at St. Nicholas Catholic Church in New Market, MN. In 1988, they built a handicapped accessible home in Lakeville, MN with membership at All Saints Catholic Church in Lakeville, MN.

Will was diagnosed with Multiple Sclerosis in 1974 and lived with this diagnosis for nearly 50 years with courage and faith.

Will is survived by his wife Barbara Schafer of Lakeville, MN; daughters Carrie Schafer of Minnetonka, MN and Jill Schafer of Shoreview, MN; brother Larry (Candace) Schafer of Red Lake Falls, MN; godsons Barry Boutain, Jason Schulte, Brian Schafer, and Matthew Schafer; many nieces and nephews; and other family and friends.

Will is preceded in death by his parents Frank and Anna Schafer; sister Margaret (Dale) Boutain; brothers Robert (Judy) Schafer, Eugene Schafer, and Alfred Schafer; and nephew Jeff Boutain.

Will Schafer of Lakeville, MN passed away peacefully at sunrise on Monday, January 9, 2023 at Apple Valley Village Health Care Center where he has resided since July 1, 2022. Special thanks to the Apple Valley Village Health Care Center staff and the Grace Hospice Team for their care. He was 77 years old. May his memory be blessed.

Donations in Will's memory may be made to the National Multiple Sclerosis Society (www.nationalmssociety.org).

Full obituary at www.WhiteFuneralHomes.com.
LINKS


Sun Thisweek
https://www.hometownsource.com/sun_thisweek