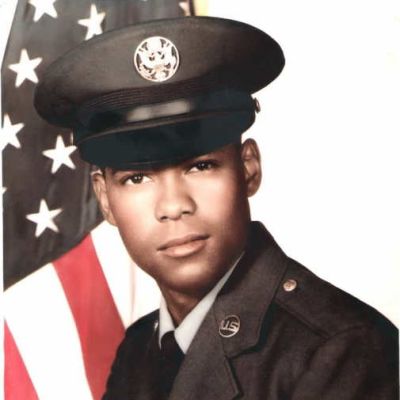 Wilder "Ricky"
Brown
Devoted husband and father.
Wilder "Ricky" Brown was born to the union of Hildre Brown and Bessie Mae Franklin-Brown on October 7, 1951 in Beaumont, Texas. He received Christ at an early age with his baptism at Shilo Baptist Church under the direction of the late Rev. Wesley Harris, Sr.

Wilder was a 1970 graduate of Abraham Lincoln High School in Port Arthur, Texas. Upon completion of his education, he enlisted in the United States Air Force. He serviced and trained in Tampa, Florida as a Mechanical Engineer. Upon completion of his tour of duty, he was honorably discharged for his service to his country.

Wilder entered the workforce in 1972 with UniRoyal Goodrich Tire Company (UGTC). In December of 1972, UGTC superceded to Ameripol Synpol where he continued his tenure. In July of 2003, Ameripol Synpol relinquished the company, thusly becoming ISP. Through the many name changes, Wilder provided a total of 28 years of continuous and loyal service.

Many are not fortunate to be blessed with and experience true love. However, Wilder was. On November 6, 1976, he was united in holy matrimony to Barbara Jean Malone. To this union, one son, Fabian LeKeith Brown, was born.

On Sunday, April 4, 2004 at Park Place Medical Center, God visited Wilder with the wonder and glory of his everlasting light and called him home. Wilder was preceded in death by his father, Hildre Dock Brown; one brother, Ramsey Earl Brown; one nephew, Larry Carl Brown, and mother-in-law, Edranna Malone.

Cherishing his memories are his wife Barbara Malone-Brown; his mother Bessie Franklin-Brown; his son Fabian LeKeith Brown (Dewanda); step-daughter Adona Malone-Richard (Melchizedek); three grandchildren, Fay'Auana Shian Brown, Dia'Shneke Edranna Lavely, and Shahidi Sharie Richard; five brothers, Marcellon Newton; Herbert Fields (Karen); Leroy Brown, Sr.; Alton Brown, and Thomas Brown; five sisters, Hilda Faye Brown-Johnson; Vanie Dell Brown; Brenda Brown-Miller (Macklin); Eva Princess Brown and Doris Jean Brown [Khaleelah Muhammad]; uncle Marlin Franklin; aunt Mary Vorise; father-in-law Milton Malone, and a host of nieces, nephews, other relatives, and friends.