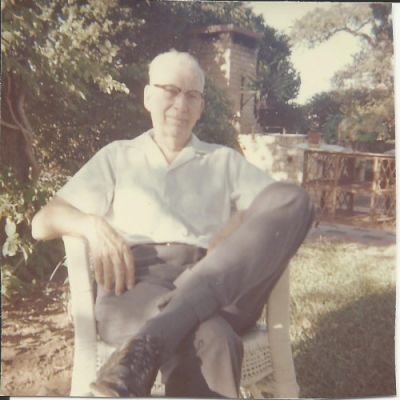 Wayne
Orr
Wayne Orr, my grandfather, was a true gentleman in every sense of the word. He treated people with respect and love. He could also carve figures of people and animals from wood.
Wayne Orr was born to John Dean Orr and Carrie Blanch Mullins in Luella, Grayson County, Texas near Sherman. He had four older brothers and one younger sister. He was raised on a farm and worked hard along with his dad and siblings to keep the farm going.

He attended Austin College in Sherman, Texas while in the Army but was discharged early due to an illness. After that he moved to Oklahoma City, Oklahoma and began working for National Life and Accident Insurance Company as a salesman.

It was there he met and married, Edith Leach on August 4, 1920. On July 15, 1921, they welcomed the birth of their only child, Helen Edith. Yes, the names are reversed.

In the 1930, the family moved to Sherman, Texas where he continued to work for the same insurance company until he retired.

He began a Legionnaire's club in downtown Sherman where people could shoot billiards, pool, play dominoes, and eat lunch.

Eventually, he sold the business and completely retired.

He and my grandmother continued to live in Sherman for the rest of their lives.