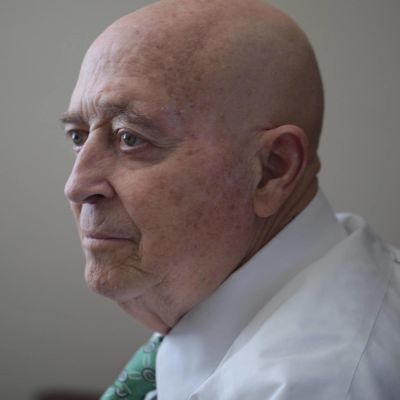 Wayne
Edward
Brickey
He impacted the lives of countless people with his teaching, his insight, his selfless service, and his true love of God. We will forever cherish his greatest sermon, a life well lived.
On April 10, 2017, at age 72, Dr. Wayne Edward Brickey graduated from this life, cancer and the effects of conventional treatments being his final test, and is now beginning his higher education in the realms of glory.

January 19, 1945, Wayne was born of goodly parents, Marjorie Marian Millet and Purl Emmett Brickey. At age 14, he read the Book of Mormon, which led to the baptisms of himself and his brother and sister into The Church of Jesus Christ of Latter-day Saints, and the reactivation of his mom. Thus began a life of enthusiastic discipleship, serving in the Great Lakes mission from 1964-1966, and becoming a teacher in the Church Education System. He married his sweetheart, Joanne Rossi, on June 10, 1967 in the Los Angeles, California temple. Throughout his years as an LDS Institute teacher, he lived in many areas in Utah, California, Idaho, and Missouri, and traveled the world in his capacity as a teacher and tour director. He earned degrees in education and psychology, and a Doctorate from BYU in Educational Leadership. As a prolific author, he has been published in magazines, online publications, LDS church curriculum, and several books. He impacted the lives of countless people with his teaching, his insight, his selfless service, and his true love of God.

Wayne joked about his short stature in his self-deprecating way, but he was indeed a giant among men. He was both a scholar and a laborer, a champion weight lifter and a champion of the wandering soul, a friend to hard work and a companion to contemplation. He relished symbolism, connection, and simplicity. He had the ability to take on the interests of those he loved, primarily to connect with them, so his hobbies and interests varied greatly. He loved reading, writing, music, wrestling, football, gardening, farming, boating, brick laying, guitar, drums, motorcycles, weightlifting, teaching, and more. Many people smiled to see this Institute teacher riding in his typical suit and tie, on his not so typical motorcycle.

Wayne truly exemplified his own teaching: "If affliction calls into question our friendship with God, then affliction is an opportunity to answer that question with faith. It is easy to say "yes" to discipleship in well-lit chapels and in good health. But, as in getting married, the first yes launches a long relationship filled with opportunities to say yes again. The second yes, confirming the first, is not usually spoken in words. But however spoken, the demanding language of loyalty makes clear what and whom we love. Our gift to speak the quiet grammar of faith, the rich dialect of cheer, and the sweet poetry of patience will be lost when we leave this mortal scene. If we do not make statements clearly in that language while it is our turn to do so, we will forever wish we had. God accepts the early yes, the one that gets things started. But the latter yes, uttered in discomfort, is the convincing one. Our second yes and the ones that follow will stand forever as monuments to our lives. Perhaps they are the only things we came here to say." (from Making Sense of Suffering) He said what he came here to say. We will forever cherish his greatest sermon, a life well lived.

His last words, the whispering efforts of a suffering and sincere soul, were, "If I could give one word of counsel, it would be to pray. Pray, pray, pray."

Wayne Brickey is survived by his beloved and amazing wife of almost 50 years, Joanne Rossi Brickey, his favorite brother, Jim, undefined Elaine, Brickey, and all of his twelve children, their spouses, and 46 of his 48 grandchildren, who each seem to think they were his favorite: Daniel undefined Kamie Brickey, John Brickey, Sarah undefined John Young, Joseph undefined Angela Brickey, Mary undefined Dan Cole, Ruth Brickey, Wayne Jr undefined Caran Brickey, Anne undefined Aaron Schofield, Caroline undefined Emil Lavaki, Naomi Brickey, Esther undefined Joseph Buhidar, Samuel Brickey, Rachel undefined Tom Nordgren, John E, Cade, Matthew, Jacob, Hyrum, Emma, Rachel, Michael, Isabelle, Iain, Rebekah, Carlos, Marco, Gabe, Xavier, Anka, Rowan, Pheobe, Abby, Adam, Jennifer, Sal, Nauvoo, Isaac, Soren, Eve, Rael, James, Sariah, Esther, Eli, Nicolas, Raqael, Ephraim, Mary, Sarah, Eliza, Sam, Damien, Elivia, Hannah, Teo'isi, Elora, 'Aokosi, Bente, Naomi.

Wayne Brickey was preceded in death by his granddaughter, Naimah Lavaki, grandson, Lucian Brickey, his parents, Purl and Marjorie Brickey, and his sister, Laurie Adomonis.

Funeral Services will be held on Good Friday, April 14, 2017 at 11:00 am, at the Orem Park Stake Center, 195 S. 300 W. Orem, Utah. Public viewings will be Thursday, April 13th, from 6 to 7:30pm, at the Park 8th ward building, 114 S. 400 W. Orem, Utah, and Friday, April 14th, from 9:30 to 10:30am at the Orem Park Stake Center, 195 S. 300 W. Orem, Utah. Interment will be at the American Fork Cemetery, 600 North 100 East, American Fork, Utah.

In lieu of flowers, the family requests that friends give a potted plant (perennials and berries are best, but any plant will be great) or another contribution for a memorial garden dedicated to our beloved friend, father, teacher, and mentor.