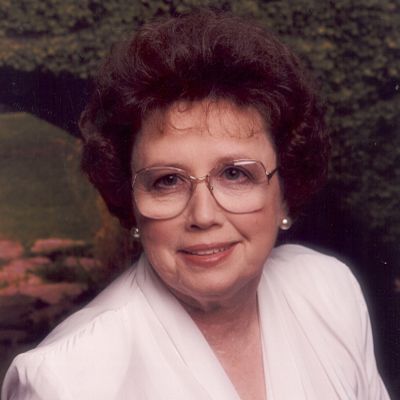 Wanda
Kay Egnew
Rainer
THE CAREGIVER: High-fiving yourself when you guessed the diagnosis before the Doctor!! ~~ Remember that in the long run, you will benefit from caregiving ... because you will have no regrets knowing you did what you could and what was right.
Rainer, Wanda Kay (Egnew), 72, passed peacefully from her earthly home to her new home in Heaven in the early morning hours of June 23, 2010.

Visitation with family, 2-4 p.m., Sunday, June 27 at Broadway Mortuary. Funeral services 1:30 p.m., Monday, June 28 at Broadway Mortuary Chapel; Pastor Terry Fox officiating. Burial at Resthaven Cemetery, Garden of Devotion.

Wanda was born in Henryetta, OK on September 3, 1937 to John Clyde and Maretta Mildred (Moore) Egnew.

She graduated from Wichita High School East. On July 1, 1955, she married Billy J. Rainer at Immanuel Baptist Church in Wichita, KS. She stayed home to raise their daughters, Cindy and Jan.

When her girls were older, she began a career as Manager of Madcats Bookseller in The Wichita Mall. She was a member of Summit Church.

Wanda was preceded in death by her parents and baby brother, James Edward Egnew.

She is survived by her husband of 55 years, Billy; daughters, Cynthia K. (J. Michael) Duckett and Janet L. (Michael D.) Brewer; grandchildren, Jacob M. and Amanda K. Duckett and Jonathan D. Brewer; sister, D. Clydene (Robert L.) Scheurer of Joplin, MO; nieces and nephews, Karen L. Clark, Anita K. (Dave) Idleman, John R. (Sharon) Scheurer, Jay C. (Susan) Scheurer, Steven J. (Daelene) Rainer and Patrisa A. (Steve) McHone;.

Memorials established with Juvenile Diabetes Research Foundation, 920 Main St., Suite 280, Kansas City, MO 64105, ;

http://www.jdrf.org/kansascity or Good Shepherd Hospice, 439 N. McLean Blvd. #100, Wichita, KS 67203,

http://goodshepherdhospice.com/index.php/site/locations/locations or Pancreatic Cancer Action Network, 1500 Rosecrans Avenue, Suite 200, Manhattan Beach, CA 90266;

http://www.pancan.org/section_donate/donate_now.php.

Share online condolences at www.CozineMemorial.com. Services by Broadway Mortuary.