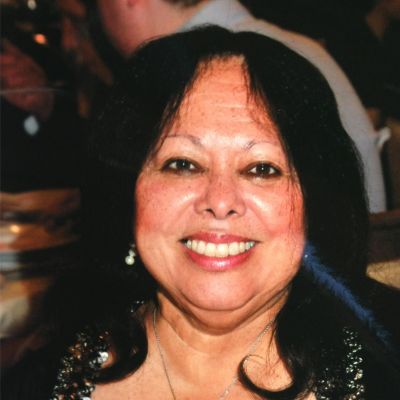 Wanda
"Kitt"
Carson Bouknight
Join us in celebrating Wanda—please share your stories and photos, and help spread the word about this page!
Wanda 'Kitt' Carson Bouknight lived life to the fullest. She was born on February 22, 1949, to Johnnie Carson and Olga Chambers in Holland, VA. She was an adventurer, prankster, protector, loyal friend, and the most incredible mother. Anyone who met Wanda could not help but walk away with a huge smile...and the feeling that they just got hit by a whirlwind!

Wanda attended John F. Kennedy High School where she was a member of the Honor Society and was the Head Majorette of the band until her graduation in 1967. That fall, she entered Howard University and pledged Delta Sigma Theta in 1970. In 1971, she was admitted to Virginia Commonwealth University's School of Social Work (Richmond, Virginia) on full scholarship. Upon completion of her Master's Degree, Wanda joined the Woodburn Center where she served the citizens of Fairfax County as a Mental Health Clinician for over 35 years. She would later go on to complete her Ph.D. and become an ordained Minister.

Known by many names, it is fitting that Kitt was a woman of many hobbies. She loved to travel and was always looking for new adventures. She visited locations throughout Africa, the United Arab Emirates, Cuba, South America, Asia, and the Caribbean. With her camera in hand, Kitt was always prepared to snap that candid moment that would warm the hearts of family and friends. In the other hand, you were sure to find her freshly baked goods which she lovingly shared.

The epitome of selflessness, her concerns for family and friends always trumped her own. She was always there to counsel, support, and encourage those she loved.

Her most treasured role was being the mother to Wynston Bouknight. She did everything in her power to set him up for success from positioning him to attend the best schools to exposing him to his own travel opportunities. There could not have been a prouder mother and good luck finding a more amazing mom!

Although Wanda 'Kitt' Carson Bouknight went to her heavenly home on December 15, 2021, those of us who were blessed enough to be touched by her will always feel the lasting imprint she left on our hearts.

She is survived by her mother, Olga Chambers, her son, Wynston Bouknight, loving siblings, Dwight Carson, Forrest Parker, Karen Davis-Williams, Johnna Harrell (William Harrell), and Troy Chambers, as well as a host of nieces, nephews, godchildren, other relatives, and friends.
LINKS
The Enquirer-Gazette
http://www.somdnews.com/enquirer_gazette