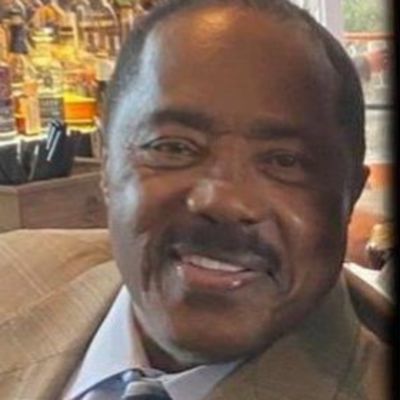 Walter "WALT"
Louis
Garnett
How do you know Walter "WALT"? Please share your stories and photos, and help spread the word about this page!
On Tuesday, October 5, 2021, our Heavenly Father dispatched his Angels to the home of Walter Louis Garnett, better known as "Walt." Walt was born September 8, 1938, in Essex County, Virginia, to the late Freddie Brooks, Sr. and Mary Jane Garnett. Walt was educated in the Essex County Public Schools.

At an early age Walt was baptized and joined Loretta Baptist Church. After graduating from Essex Schools, he moved to Huntington, West Virginia, where he graduated from Marshall University on a baseball scholarship. There, he was inducted into Marshall's Hall of Fame under the prominent baseball Coach, Jack Cook. Walt was one of two African Americans on the team. Walt was also a talented athlete in several other sports. According to Walt he was the best at everything! He was a diehard NY Yankee Fan and a Dallas Cowboy fan. Also in 1967, while attending Marshall, Walt pledged Kappa Alpha Psi.

After graduating from Marshall University, Walt worked and retired from International Nickel Company in Huntington. Later, Walt moved to Myrtle Beach, South Carolina, and couldn't even swim! There, he worked at the Dunes Golf and Beach Club. Walt eventually moved on to owning and operating his first KFC in Shallotte, North Carolina, and then moved to KFC in North Myrtle Beach. Lastly, Walt became co-owner of Wild Wing Caf? with his business partner and good friend, Mike Hilton. Mike and his wife Patti became very special to Walt. He considered them both a mom and Dad because of the loving bond they shared.

Walt attended several churches in Myrtle Beach and became deeply connected to Pleasant Grove Mission Baptist Church under the leadership of Reverend Douglas Mosse.

Walt's strong passion was Wild Wing Caf?. That was his second home. There he would gather with all his friends locally and those from out of town. You were always greeted with a warm smile, a handshake, or a hug. He loved talking to everyone, young and old. His interest in the younger generation was enormous. He loved talking to them about their goals, education, life plans, etc. Walt just loved people.

Walt was preceded in death by his father, Freddie Brooks, Sr., mother, Mary Jane Garnett, stepmother, Fannie Brooks, niece, Jackie Friday and nephew, Alvin Taylor.

Walt leaves to cherish his fond memories, four brothers: Freddie Brooks, Jr. (Jackie), Lee Brooks (Regina), Charles Brooks (Leslie), and Joseph Brooks; three sisters, Marie Wallace (Marvin), Fannie Woolfolk (David), and Gladys Johnson (Stanley). He also leaves Maurice and Janice Cooley of West Virginia. Maurice and Walt attended Marshall together and became friends and brothers. Walt was adopted into the Cooley family as one of their own.

He also leaves seven nieces: Patricia Ann Smith, Phyllis Washington, Virgie Harris, Joanne Pollard, Lisa Corbin, Renee Brown and Lynette Bowen; three nephews, Randolph Taylor, Jr., Robert Taylor and James Brown; two goddaughters, Latasha Woolfolk and McKenzie Cooley, and a host of great-nieces and great-nephews, relatives and friends including very close neighbor and good friend, Sally Lombardo, his dear friends, Ace Genevieve and his wife Linda, with whom he shared dinner every Sunday, his Marshall buddies, Pat Brady and Jim Southworth, his good friend Brent Moore, who was also like a brother, Mark, who always made sure Walt got into his house safely, and Joey Jacobs who was someone Walt could depend on. There are many more, too numerous to list, but who know how much Walt loved them.

Walt will always be remembered as a person with the biggest heart, the kindest smile, a giving soul, and a lover of life. Walt will be greatly missed in Myrtle Beach as well as his hometown. He was a true example of a God-fearing and humble man who held the heart of so many. Walt will not be remembered for how he died; he will be remembered for how he lived.

A Memorial service will be 2:00 PM Tuesday, October 12, 2021, at Barefoot Civic Center in North Myrtle Beach. Facebook live will be provided for those not able to attend in person, by clicking on the Facebook Icon on the McMillan-Small FH website at www.msfh.net .

We love you, Walt. May you rest now in God's continued peace.

In lieu of flowers please consider a donation to the Marshall University Baseball Stadium Fund, 1 John Marshall Drive, Huntington, WV 29755.

An online obit is available at msfh.net to view and sign.
LINKS
McMillan-Small Funeral Home
http://www.msfh.net
The Sun News
http://www.myrtlebeachonline.com