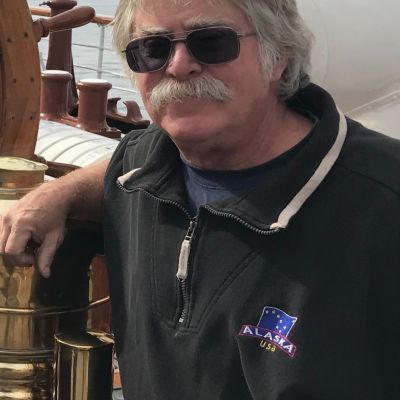 Wallace
A.
Osgood
Help us celebrate Wallace! Please share your stories and photos, and invite others who remember Wallace.
Wallace Armand Osgood (WaIIy), age 70, passed away peacefully on April 6th, 2021 from complications of Amyotrophic Lateral Sclerosis (ALS). He was born on September 29th, 1950 in Claremont, NH to Dennis and Evelyn Osgood. Wally graduated in 1968 from St. Mary's High School in Claremont, NH. He worked for Cone Blanchard Machine Company in Windsor, VT from 1969 until the company closed in 2009. After Cone's closed, he continued as the building maintenance supervisor at the former Cone's property until his retirement in March of 2020. Shortly after starting at Cone's he became a member of the board of directors for the Covered Bridge Credit Union (now Members Advantage CU) in Windsor, serving as president of the board from many years. Wally loved fixing things, building things, spending time in the woods, making sure every bird in the area was fed, sitting on his porch, and the Red Sox. He is survived by his four children; Candice Strickland (Ben Strickland), Jason Osgood, Jeremy Osgood (Kim Pittman), and Justin Osgood (Natalie Osgood); three grandchildren Brian, Amy and Laura; sisters Beverly Hatch, Alice Osgood, Phyllis Messier; and brothers Dennis Osgood, Richard (Dick) Osgood, and Phillip (Joe) Osgood. He was preceded in death on August 25th, 2020 by his wife of 50 years Arlene Osgood. Due to the ongoing restrictions of COVID a celebration of life for both Wally and Arlene will be planned on the date of their anniversary, July 4th, 2021. Details will be announced at a later date. In lieu of flowers, donations can be made in his memory to the Jack Byrne Center for Palliative and Hospice Care (https://dhmcalumdev.hitchcock.org/ Byrne-Center-for-Palliative-and-Hospice-Care) or his favorite charity, St. Jude's Children's Research Hospital.

Arrangements are with Stringer Funeral Homes and Crematorium, 146 Broad Street, Claremont, NH 03743. To view an online memorial or send a private message of condolence, visit www.stringerfh.com.
LINKS
Stringer funeral home
https://www.stringerfh.com

Valley News of Lebanon
http://vnews.com