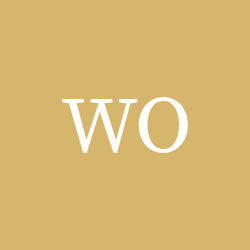 W.
William "Bill"
Ott
Join us in celebrating W.—please share your stories and photos, and help spread the word about this page!
W. William "Bill" Ott, 78, of Fripp Island on St. Helena Island in Beaufort, South Carolina passed away on Wed. Nov. 24th after a long illness with Frontotemporal Degeneration (FTD) - a degenerative disease for which there is no specific treatment nor cure. Under the care of Crescent Hospice, Bill resided at Sprenger Healthcare Port Royal, SC in assisted living for two years and in skilled nursing for the last eight months. Prior to that, Bill's wife, Faith, cared for Bill in their home on Fripp Island.

Born in Elmira, New York, Bill was the son of Woodrow Ott and Eleanor (Droleski) Ott. He was the husband of Faith Ott for 29 years. Bill is survived by his son Jason (Jill) Ott and granddaughter Abby of Charlotte, NC; his sister Judy McGlynn of Johnstown, PA; several loving nephews and his private caregiver, Terry Rice of Lady's Island.

A 1964 graduate of Penn State University, Bill worked as a Certified Public Accountant for Price Waterhouse, National Cash Register (NCR) and the state of PA. Bill served his country honorably as an Ltjg Communications Officer on the USS Jennings (LST-846). Bill hosted a special dinner with his fellow officers at Sprenger Healthcare in February 2020 where they shared their individual recollections of entering Vietnam in November 1966. Bill also served at the Pentagon for a short time. He owned and operated WWPA Radio in Williamsport, PA where he enjoyed reading rap sheets on young, promising little league players during the league's World Series. Bill was a former general manager of Grit Commercial Printing of Williamsport, PA and a retired Chief Financial Officer of Sage Age Strategies in Montoursville, PA.

When Bill retired in 2003 to Fripp Island, he was known as an avid Penn State and Washington Redskins fan. He and Faith enjoyed an active social life making many friends and memories. Bill enjoyed traveling, particularly an extended trip to Africa and regular golf trips to Cabo San Lucas, Mexico. Bill will be remembered by many as a lover of all games.

Bill was a past board member of the Lycoming County United Way, Hope Enterprises in Williamsport, PA and the former Northern Central Bank, a member of Saint Boniface Church in Williamsport, PA and St. Peters Church on Lady's Island, SC.

In lieu of flowers, donations may be made to the Association of Frontotemporal Degeneration (AFTD) at:

https://www.theaftd.org/support-aftds-mission.

Bill's FTD diagnosis came from the Mayo Clinic in Jacksonville, FL. Bill decided when he was diagnosed with FTD that he wanted to donate his brain to the Neuroscience Research Division at Mayo as a part of his legacy and to further the research on how to better diagnose and manage this degenerative disease. https://www.mayo.edu/research/departments-divisions/department-neuroscience-florida/research/focus-areas

A celebration of life will be planned for the Spring or Summer of 2022.

Anderson Funeral Home and Crematory is serving the family.
LINKS
Sun-Gazette
http://www.sungazette.com