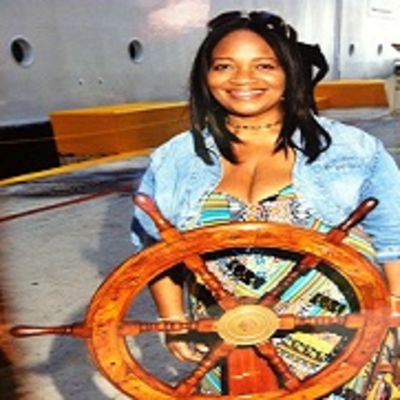 Vivian
Denise
Merchant
Beautiful angel in the sky
Vivian was born on a cold Tuesday morning on March 31, 1964, in Canatosto, New York to the parents of Hellen Merchant and Richard Thomas. Vivian' life was planted, rooted and nurtured in Winter Garden, Florida.

She attended Orange County Public Schools graduating from West Orange High School with the class of 1982.Vivian furthered her education by attending Bethune Cookman University in Daytona Beach, Florida. Upon returning home, Vivian pursued the banking field and Flowers Bakery. After all she did earn the title of, Miss Bake Off After a brief period, she decided to put her love of people skills on display and joined the ranks of Bright House Networks (now Spectrum) for 17 plus years as a Customer Service Representative.

She was dedicated and committed to any challenge or endeavor she encountered. Her devotion and loyalty to her family was phenomenal. Everyone was treated with the same adoration and respect.

Although she did not have biological children, all children were hers. She loved them and ruled with a no nonsense attitude. She was a caring and loving person that lived life to the fullest.

She loved to travel, cook, laugh, and shared her wisdom by giving encouraging words and help wherever it was needed.Vivian accepted Christ at an early age at the Bethlehem Missionary Baptist Church. She was very active in all phases of the Youth Department. Her first mission was an usher, youth choir (she loved to sing) and eventually President of Youth Department. Her name is enshrined in the Hall of Fame Leaders for Congress Number 2 as well as the State and National Conventions.

Vivian's dedication did not end as a youth. Her Kingdom Building continued into adulthood. There was no task too hard or too small for her to handle. She was ever loyal to the Martin Luther King, Jr. Memorial Choir, Jr. Womens Ministry, Decorating Committee and Culinary Staff.

Vivian moved her membership to Shiloh Missionary Baptist Church in Plymouth, Florida. Her faith remained steadfast and unmovable. She gave of her time, talents and financial gifts. She was a devoted choir member, served on the Culinary Staff, (after all she was a Master Chef) and was a trusted and valuable member of the Building Fund Ministry. The love of Christ, and for Christ was the mainspring of her life. She was a Christian whose light shone like a million stars and her light will linger long after her body has disappeared from our vision through the lives she touched.

Vivian was preceded in death by

Father -

Richard Thomas

Grandmother -

Nomie Merchant (findagrave #100694038)

On Friday, March 16, 2018 Vivian passed away.

She leaves precious memories with a loving and devoted mother, Hellen Merchant; four devoted aunts: Martha Shealey, Orlando, Florida; Susie Coleman (Henry), Winter Garden, Florida; Patricia Oliver Winter Garden, Florida; Veronica Bradford (Rev. Hezekiah) Apopka, Florida; two uncles: Willie Merchant (Mary) Dadeville, Alabama; James Thomas, Birmingham, Alabama; three devoted cousins that were raised as sisters and brothers: Darryl Merchant Sr, (Lashancia); Vera Dozier; Ken Coleman (Amanda); special nephew, Jayden Merchant (love you Bibby Bibby); a host of cousins, other relatives, several Godmothers, Godchildren and many saddened and heartbroken friends.


LINKS

Find A Grave
https://www.findagrave.com/memorial/188660859