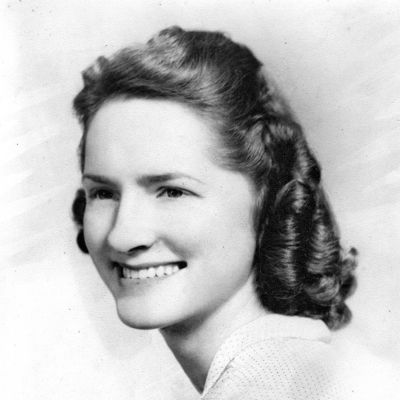 Virginia
Lee
Vaughan
Did you know Virginia? Please share your stories and photos, and help spread the word about this page!
Virginia Lee Vaughan died peacefully at home in Corpus Christi, Texas, on August 2, 2022. She was born on June 21, 1921, in Frederick, Oklahoma, to Charles Penn Hussey and Fannie Evans Hussey.

She was preceded in death by her husband of 75 years, Dr. O.B. Vaughan, and her siblings: Clyde Hussey, Earl Hussey, Jo Ella Hussey Haines, and Franklin Hussey. She is survived by her daughters: Dr. Janet Vaughan and Dr. Monte Vaughan Cooper (Michael H. Cooper JD), grandchildren: Kurt Arnold, JD (Tara, JD) of Houston, Dr. Kim Hanysak (Bryan, MD) of Waco, Dr. Bryn Cooper (Steve Maule, JD) of Houston, Claire Cooper, MBA, MA of Los Angeles, Rel Cooper, BBA (Alex, BSN) of Dallas and great- grandchildren: Luke and Heath Hanysak, Merrick and Ferryn Maule and Jaxon and Isla Arnold. Her surviving nieces and nephews include Pam Nicholson, Earline Hussey Brown, Chuck Hussey and wife, Ginger, Joan Hussey Meyer and husband, Lee, Karen Hussey, Mark Vaughan and wife, Nancy, Dr. James Scott Vaughan and wife, Debbie, and Linda Vaughan.

Virginia Lee was reared in Hereford, Texas, where she graduated from Herford High School as salutatorian, followed by four years and graduation from West Texas State College, Canyon, Texas, where she worked her way through college in the Registrar's office. While in West Texas State College, she was elected the Smile Girl of 1940. She served as Secretary-Treasurer of the Student Senate, President of Randall Hall, WTSC Student Council, Who's Who in West Texas State, Who's Who Among Students in American Colleges and Universities, and worked with her future husband in the Baptist Student Union Council. It was at college where she met and later married in 1942 her college sweetheart, Dr. O.B. Vaughan. They were married in St. Louis, Missouri, where he was attending St. Louis University Dental School, later moving to Corpus Christi where he was in the United States Navy Dental Corps, where they decided to live and make their permanent home. Other than time spent in Chicago and later in Kansas City, Missouri, where her husband was earning post-doctoral training, they made their home in Corpus Christi. She taught school for a short while living in Kansas City. Other than that, she worked alongside her husband in his practice of dentistry and periodontics, later in orthodontics, and at one time, served as President of Auxiliary to the Nueces Valley District Dental Society.

Virginia Lee accepted Christ when she was 12 years old and enjoyed teaching Sunday School to children, young marrieds, then later senior ladies' classes. She enjoyed being President of the Carita Bible Study Class there for several years. She and Dr. Vaughan were members of First Baptist Church since 1945.

She enjoyed traveling in the U.S., Canada, Europe, Africa, Japan, Mexico, and Hong Kong. She especially enjoyed reading biographies.

Mrs. Vaughan and her family wish to gratefully acknowledge the loving care of Dr. Bryan Hanysak, Dr. Michael Neff, Laura Leal, Michaela Leal, Christine Ochoa, and Sara Garcia.

Having the distinguished honor to be pallbearers are Michael H. Cooper, Rel M.H. Cooper, Steve Maule, Mark Sugarek, Dr. Charles Moore and Mayor Joe McComb. Honorary pallbearers are Dr. Bryan Hanysak, Luke Hanysak, Heath Hanysak, Chuck Hussey, Mark Vaughan, and Dr. James Scott Vaughan.

Expressions of sympathy may be made by donations to First Baptist Church, Corpus Christi, or South Texas Children's Home, or a charity of your choice.

Visitation will be held Thursday, August 4 at Seaside Memorial Funeral Home from 6 - 8 pm with funeral services to be held at 2 pm Friday, August 5 at First Baptist Church in Corpus Christi. Graveside services will be at 10 am on Saturday, August 6 at Seaside Memorial.
LINKS

Amarillo-Globe News
http://amarillo.com