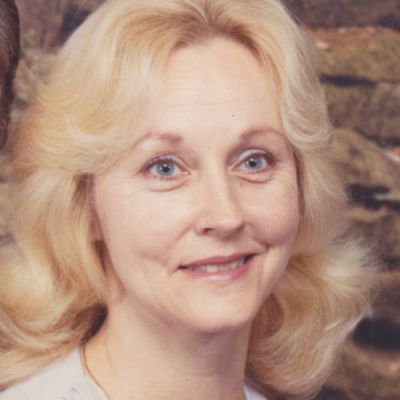 Virgilene Hatfield
Adkins
"The most important thing in the world is family and love."
Virgilene Hatfield Adkins was born on November 17, 1939, to Edwin and Mabel Hatfield in Verdunville, West Virginia. She was the second of five children, the only girl, and a great help to her mother. In high school, she studied stenography and was the Junior Carnival Queen and Senior Attendant to Miss Logan High.

Virgie married her sweetheart, Rupert Adkins, in 1958. After their first child, David, was born, they moved from West Virginia to California to start a new life when Rupe saw an ad about jobs with the L.A. County Sheriff's Department in the newspaper.

She had two more children, Mark and Jennifer, in California. She was an active member of her community, helping to run the Miss Lakewood pageant for many years. She was also a dedicated member of the Church of Jesus Christ of Latter-Day Saints.

After Rupe's retirement from the L.A. County Sheriff's Department, Virgie and Rupe moved to Provo, Utah to live closer to their children and enjoy a growing number of grandchildren.

Virgie leaves behind her husband and three children, ten grandchildren, and one great-grandchild. Her very greatest joy in life was her family. Nothing made her more happy than feeding everyone her delicious cooking and baking at family gatherings, supporting family members at events, having grandchildren at her house for sleep-overs, and making holidays and birthdays special. She loved to laugh and was always ready to go out and have fun times with her loved ones.

Virgie's love was unique and powerful, so much so that even during a decade-long battle with Alzheimer's dementia, her devotion for family members was more powerful than the disease, allowing her to recognize and express affection to them until the end.

Virgie passed on April 25, 2018 in Spanish Fork, Utah, Although we will deeply miss our number one cheerleader and fan in this life, we, Virgie's family, know that she will be watching over us and preparing a great family get-together on the other side. We also wish to express gratitude to the staff of Legacy House of Spanish Fork and Comfort Worx Hospice, who provided excellent care for Mom in her final time with us.