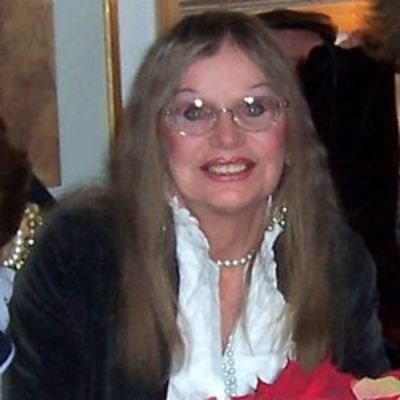 Victoria
Nicole
Cameron
"To live in the hearts of those we leave behind is not to die" "Think not only upon their passing, remember the glory of their spirit" "Scatter my ashes to the wind and sun, And proclaim, my journeys just begun"
Birth: Dec. 28, 1942

Goldsboro

Wayne County

North Carolina, USA

Death: May 12, 2010

Las Vegas

Clark County

Nevada, USA [Edit Dates]

Bio:

Victoria was the second born of six children of Albert Lee Ingram and Roxie Mae Massey. She had many nicknames from those who loved her among were: Vickie, Virginia, Maggie, Willow, and Sis to name a few. In the final several years of her life she often referenced herself as a Desert-Rat-Chic (another nickname) for she loved prospecting in the Virgin Valley and around Paradise Valley in Nevada. She had a huge collection of arrowheads and opals. She also has some native American blood ... Cherokee!

Victoria was married and divorced three times. She had two sons and one step-daughter. First born son was Tony Curtis Ingram born in 1961 and a second born son was Steven Ward Ingram born in 1971. Her step-daughter was Kimberly Marie "Kim" Ingram born in 1966.

Achievements:

Victoria's level of achievements by some .. would say were not all that out of the ordinary, but if you knew her as I did then you would know just how amazing of a person she was. To name a few outstanding achievements: Victoria started and ran her own company in Virginia for several years called "VA (Virginia) Railroad Builders". She later sold the company and moved out west to California and Nevada. Victoria wrote over 300 poems and better then 2 dozen songs in her lifetime. Two of her poems reached national notoriety. One that she wrote was named simply "The Poem" .. it told of the sacrifice that those made in the Vietnam War .. "The Poem" was on display at the Vietnam Wall Memorial in Washington for a time and is now displayed in the Smithsonian Institute. Another of her poems was named "Windshield Cowboy". Victoria wrote the poem after hearing a speech made by President George W. Bush (who happens to be MY cousin) when he referenced himself as a windshield cowboy. Victoria sent it to the White House and it was later acknowledged by Laura Bush, First Lady of the United States, in a letter in her own handwriting to Victoria. A few months before Victoria passed away she received another letter from the Bush Presidential Library making Victoria a lifetime honorary member of the library where her poem would be displayed. I know many more achievements on a personal level of hers that I'm sure many of her friends and family know as well .. primarily just a great friend she was.

A quote of Victoria's that she was always saying and one that she lived by "The world is like a candy store, so go live your life and be happy".

Obituary:

Ms Victoria Nicole (Ingram) Cameron was born Dec 28, 1942 in Goldsboro, Wayne Co., North Carolina. She passed away at the age of 67 at 4:25am on May 12, 2010 at the Nathan Adelson Hospice in Las Vegas, Nevada after a 6 weeks battle with AML Leukemia. She is now with our Father in Heaven and enjoying her reunion with all her family and friends there.

Victoria touched many lives and all that really knew her loved her immensely. She was first a child of God, daughter, sister, spouse, parent, American, Native American by her mother's mother blood line, lover, partner, friend, mentor, musician, writer, cowgirl, desert rat chic, prospector, and a lady.

She is survived by her two sons and step-daughter; son, Tony C. Ingram and wife Tammy, son, Steven W. Ingram and wife Rebecca, step-daughter Kimberly M. Ingram, four sisters, Patricia Ann, Rose Marie, Lola Joyce, and Loretta Mae, three grand children, Tony and wife Crissane, Rachel, and Sara, and two great-grandchildren, Tony and Cameron.

She was preceded in death by her parents, Albert L. Ingram and Roxie M. Whitmarsh, and one brother, Robert E. Ingram.

Victoria was cremated May 12, 2010 and her ashes are in the hands with family to be later buried/scattered.

There is a Memorial Marker placed in her memory at the Moore Memorial Park Cemetery in Arlington, Texas. Find A Grave memorial website is https://old.findagrave.com/cgi-bin/fg.cgi?page=gr&GSln=cameron&GSmid=47272049&GRid=53324420&

A poem written by Victoria in 2006 and is inscribed on her memorial marker:

BURY ME NOT

Bury me not in the ground so cold,

But send my spirit again for Mama to hold.

Cover not my life with lumps of clay,

Or hide me from the sun I loved each day.

What few words on a stone can tell,

How I lived or loved, or oh how well.

Years from now, who will remember or care,

Time will weather the stone like it did my hair.

Death will claim my body, my spirit will be free.

I'll sail eternity, love, as I wait for Thee.

Scatter my ashes to the wind and sun,

And proclaim, my journeys just begun.