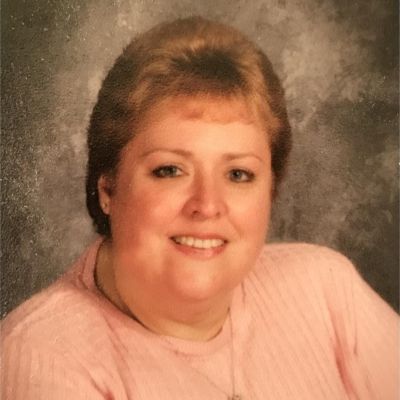 Vicki
K.
Koppenhaver Romberger
Help us celebrate Vicki! Please share your stories and photos, and invite others who remember Vicki.
Vicki K. Romberger (Koppenhaver), 58, beloved mother, daughter, sister and friend, passed away January 6th at BridgingLife Hospice at Sinai Hospital in Baltimore from multiple complications due to diabetes.

Vicki's passions in life were serving both as an educator and a mother. She loved to laugh and spend time with family. A graduate of Halifax Area High School, Vicki obtained a bachelor's degree in Education from Mansfield University and her master's degree from Millersville University. She loved her 35+ years as a Kindergarten and Pre-K teacher at Cecil County Public Schools in Maryland and frequently spoke fondly about her former students. She was honored to be the first stop on a child's educational journey and loved serving as a positive role model and friend.

Vicki is survived by her son, Zane, of Elkton, Md., parents Larry and Barbara Koppenhaver of Halifax, Pa., grandmother Mary Koppenhaver of Millersburg, Pa., sister, Kelly S. Kuntz (Scott) of New Cumberland, Pa., and a large family of aunts, uncles, cousins and friends. She was preceded in death by her husband, David, and a son, Jesse. Her family takes comfort knowing that Vicki is reunited with her husband, son and other beloved family members in heaven as she basks in the glory of God.

Vicki will be interred in a private service at Saint Luke's United Church of Christ in Dalmatia, Pa. Family and friends will be invited to celebrate and honor Vicki's life, as well as her husband, David's, life on a later date when those who knew and cared for them can safely, and warmly, gather outdoors to remember the couple's robust laughter, never-ending kindness and exceptional lives.

In lieu of flowers, the family asks memorial contributions be made to the Romberger Memorial Scholarship. Checks should be made payable to the Cecil County Public Schools Scholarship Fund and mailed to CCPS, Department of Business Services, 201 Booth St., Elkton, MD 21921. Please write "Romberger Memorial Scholarship" on the memo line of the check.

Vicki's life and contributions will never be forgotten. American broadcast writer, Andy Rooney, once said, "Most of us end up with no more than five or six people who remember us. Teachers have thousands of people who remember them for the rest of their lives."

Notes of remembrance may be shared online with the family at www.RTFoard.com/obituary.
LINKS

R.T. Foard Funeral Home, P.A.

Cecil Whig
http://www.cecildaily.com/site/contact.html