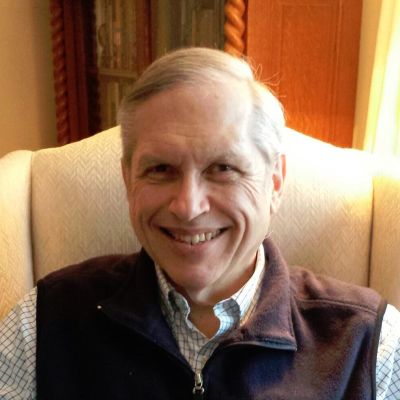 Vernon
L.
Blodgett
Did you know Vernon? Please share your stories and photos, and help spread the word about this page!
Vernon L. Blodgett, Jr., 75 years old, of South Hadley, MA, peacefully passed away on Saturday, August 21, 2021, at home with his wife.

Vern was born on August 1, 1946, to Vernon LeRoy Blodgett and Joan (Cygan) Blodgett in Brooklyn, NY. After Vern graduated from Boston Latin School in 1964, he pursued a degree in English at Dickinson College.

After graduation in 1968, he married classmate Janet Wollentin and started post-graduate studies in English at Emory University. He left Emory during his first year and enlisted in the U. S. Army. Vern studied German at the Defense Language Institute West Coast and subsequently completed Military Police training. He was assigned to the 42nd MP Group (Customs) and was stationed in Bremerhaven, Germany, and held the rank of sergeant. After three years of active duty, Vern was honorably discharged in 1972.

Vern began working as a marketing trainee at The Boston Five Cents Savings Bank in 1972. During his 22-year career there, he earned a Master's in Business Administration degree at Boston College (1979) and served in various capacities, culminating in Senior Vice President, Treasurer and Chief Financial Officer. After The Boston Five was acquired, Vern joined a corporate communications consulting firm and then an organization that taught entrepreneurs how to write business plans and launch their companies.

In 1986, Vern met J. Barbara Magnuson in Boston. He and Barbara were married in October 1999.

Vern was passionate about volunteer service. Throughout the 1970s, he was on the board of Charlesview, Inc., in Allston, MA, serving one term as president. This was a non-profit, 210-unit housing development for low-and-moderate-income residents. From 1974 to 2000, he was on the board of the Massachusetts Association for the Blind, serving for five years as president. He also served on the Boston Chapter Board of the National Investor Relations Institute (NIRI) and was elected to a four-year term on the National Board of NIRI, where he served one year as Chairman and CEO. Vern also served as Chair of the Standing Committee for five years at the Winchester Unitarian Society.

Vern retired in 2012. Vern moved to beautiful Western Massachusetts in 2014 and had time to pursue engagement in town affairs as an elected South Hadley Town Meeting Member, also serving on the Board of the South Hadley Electric Light Department and elected to a term as the Chair of the South Hadley Democratic Town Committee. He was a fervent mystery reader and read most of the books published by the following authors: Robert B. Parker, William G. Tapply, Philip R. Craig, Archer Mayor, and J. A. Jance.

Vern was predeceased by his parents. He is survived by his wife, Barbara Magnuson, his sister, Barbara Blodgett, his daughter, Jennie Rebecca Malcolm Blodgett, his grand-daughter, Mary Rebecca Malcolm Koser, his former wife, Janet Blodgett, his stepson, Eric Peacock, and Eric's wife, Susan. Burial will be private in Dover, NH. A memorial service will be held on Sunday, October 24th, 2:00 PM at the Winchester Unitarian Society, 478 Main Street, Winchester, MA 01890. In lieu of flowers, kindly consider a donation to the Southern Poverty Law Center, 400 Washington Avenue, Montgomery, AL 36104, or Massachusetts Peace Action, 11 Garden St., Cambridge, MA 02138.

Czelusniak Funeral Home of Northampton was entrusted with arrangements.
LINKS

The Boston Globe
http://www.boston.com/globe%20Or%20http:/www.legacy.com/obituaries