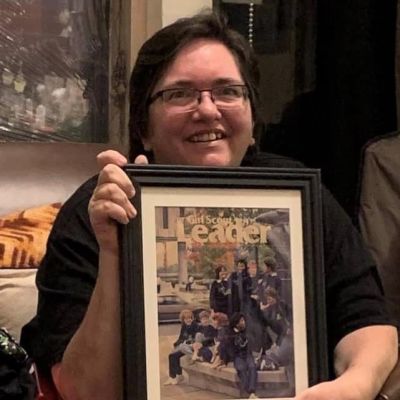 Valentina
Marie
Capps
Help us celebrate Valentina! Please share your stories and photos, and invite others who remember Valentina.
In the early morning of April 28, 2021, while at home, Tina Capps drifted peacefully onto the shores of the ancestors, her daughters Kati and Laurel by her side. Tina had been living with ALS for five years. She was 54. Born in Arlington Virginia on March 1, 1976; Tina was daughter of Jerome and Sandra Daily. A 1985 graduate of James Wood High School, she was influenced by a Girl Scout trip out west and moved to Kansas to attend KU. There she fell in love with her first husband and sunflowers; giving birth to daughter Kati. When that love faded, she held tightly to her daughter and reestablished her home in Virginia. Twins Rachel and Natalie soon followed. The final blessing of her life, Laurel, was born six years later. Tina was an extremely hard-working single mom whose greatest accomplishment was, and will always be her four daughters. She was immensely proud of the women they've become and their love and loyalty to one another. Tina treasured reading so much so that, despite the loss of her hands, she devoured over 200 books in the last year of her life. In her life she also savored sleeping outside and relished cooking, especially for others. Tina's skills as a cook, created much of the framework for her career, but most importantly- her numerous and lifelong friendships. Tina made her living as a preschool teacher. Working at Winchester Day Nursery, Apple Country Head Start, and Winchester Academy; eventually working in the kitchens at Warren County High School. However, her final, most loved and most frequent job was as camp cook for Girl Scout camps White Rock and May Flather. Tina joined Girl Scouts in 1974, remaining active through high school. She earned the First Class and Girl Scouting's highest honor, the Gold Award. She was undeniably proud of her 47 years as a Girl Scout, widely known, respected and loved by her Girl Scout family in the Nation's Capital council, covering the greater Washington area. Tina served a troop leader, outdoor educator, Gold Award panel co-chair and mentor, SHARE chair, and in many other roles too numerous to count. She was best known as CSta, camp mom and cook. Tina was a sister to every Girl Scout. Tina is welcomed by her ancestors; son Christopher James, parents Jerry and Sandie, uncle Francis J. Daily, nephew Sean Francis. She leaves behind daughters Kati (Joe); Rachel; Natalie (Kenny); Laurel. Grandchildren Rylan, Harper, AJ and Luna. Siblings Lance (Kelly), Sean, Erin (Jason), Kelly (Simon), Cathy (Stick) and their families. A celebration of life is being planned for the fall at Camp White Rock with details made available at a later date. The family would like to thank: Dr. Luong of Orchard Family Medicine and Dr. Crowe of Winchester Neurological Consultants for providing excellent care and ultimately facilitating a fast diagnosis of ALS; the interdisciplinary team at the ALS Clinic at UVA for troubleshooting, answering questions and providing support; Hospice of the Panhandle-especially nurse Brittany, care aids Monica and Kayla for helping provide care and dignity until the very end. Love to CSta's Sunflower Facebook group for all the laughs and encouragement. Finally, our deepest thanks and respect belong to Kati Capps. Kati was there from the moment of diagnosis, tirelessly advocating for her mother. During the past three years, she left her career and put her personal life on hold to be an amazing, devoted selfless caregiver. In the final contemplative moments of her life Tina ensured her first born girl knew how proud she was for providing strength and shelter to her and the family to love each other fiercely as she prepared to leave this earth. We also need to acknowledge Kati's partner Joe Bell, for doing the very same for Kati. In leu of flowers, we ask that you please consider donating to the GoFundMe set up for daughter Kati so that she may begin to rebuild her life, because we all need people like Kati in the world. https://gofund.me/77c3efaa Hail the Traveler!
LINKS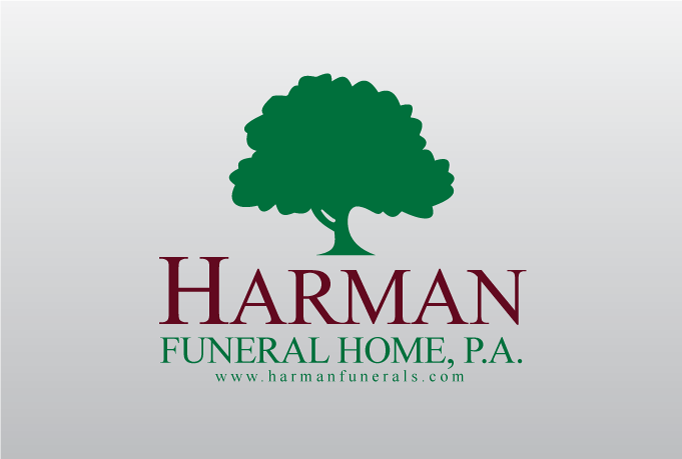 The Winchester Star
http://www.winchesterstar.com
Memories
Looks like something went wrong.
Reload the page and try again.