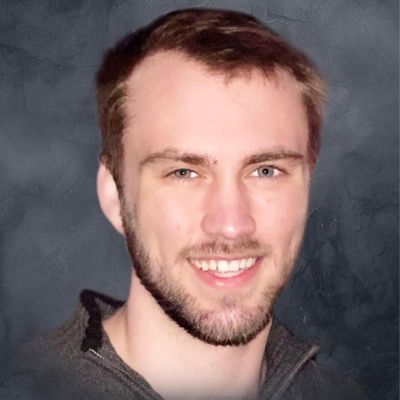 Tyler
David
Williams
How do you know Tyler? Please share your stories and photos, and help spread the word about this page!
Tyler David Williams died on May 21, 2021 at the age of 22 in San Marcos, TX. He was born on December 9, 1998 in Corpus Christi, TX. Tyler was baptized on January 24,1999 at St. Paul Lutheran-Bishop and confirmed on May 5, 2013 at Cross Lutheran in New Braunfels, TX.

As an inquisitive boy who was intelligent beyond his years, Tyler excelled in academics and participated in many gifted and talented programs in school. Tyler had a love for reading as a child; he was the kid who could read an entire Harry Potter book in a day then talk incessantly about it until he read the next book. Tyler was also incredibly athletic. All Tyler had to do was try and he performed well at any sport including football, basketball, baseball, marching band, body building, and ju jitsu. Tyler was gifted with the ability to learn and adapt to situations quickly and he did this for much of his life.

To understand how much Tyler was loved and admired, you must take a second to think about all your favorite things. Think of your favorite smell, meal, song, person, hobby, or pet. Take a moment to really think about the endless positive emotions these favorite things evoke in you. Once you do this, you have an idea of what Tyler meant to the people who loved him. At his core, Tyler was good and this good was felt if you knew him for just minutes or years. Tyler was good to pets as well and was the best boy to Chance and Estrella who adored him unconditionally.

Tyler brought joy to others with a subtleness and ease that, without a doubt, made that joy genuine. Tyler had a way of making our lives brighter and more fun with his presence. From the moment Tyler came into this world, he was the center of ours. It goes without saying that the void in our hearts without Tyler here on this earth is vast and deep; 22 years with him wasn't enough. Tyler is dearly loved by his siblings; they had the "best big brother of all" helping to nurture and love them. I'm sure Tyler felt like his sister and brothers were the best of all as well.

Tyler is preceeded in death by his mother, Camille Marie Williams and grandfather "Papa" David C. Bahn.

Tyler is survived by his father, Russell Alex Williams of Stockdale, TX; siblings: Magdelynn Grace Williams, Jackson Wylie Williams, & Henry Reid Williams all of Stockdale, TX; grandmother Marlett V. Bahn of Kingsville, TX; aunts and families: Carmen Lynell Bahn-Kraatz (James), Luke & Renell Kraatz all of Riviera, TX; Corrie Ann Bahn Mosqueda (Paul), Jadin & Taryn Mosqueda of Kingsville, TX; Colene Renee Bahn Solomon (Travis) of Pleasanton, TX, Ethan Solomon of Virginia Beach, VA, and Elliot & Elijah Solomon of Pleasanton, TX.

Funeral Service will be held at 10:00AM on Friday June 4, 2021, at St. Paul Lutheran-Bishop Church. Services will conclude at the church.

Arrangements are entrusted to Holmgreen Mortuary, 2061 East Main Street, Alice, Texas.

In lieu of flowers, Tyler's family asks that you please consider donating to the Williams Children Educational Fund: c/o Edward Jones 1629 E. Main St Suite A Alice, Tx 78332.
LINKS
Kingsville Record & Bishop News
http://www.kingsvillerecord.com