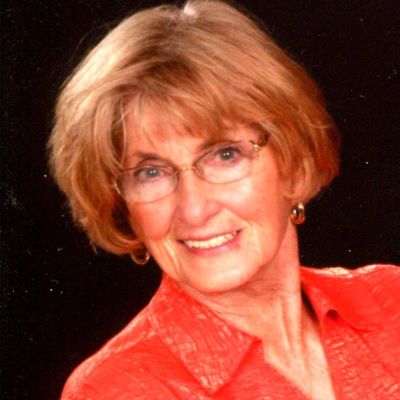 Treva
J.
Beals
Join us in celebrating Treva—please share your stories and photos, and help spread the word about this page!
Treva Janet (Blankenbeker) Beals, 88, of Marshall, IL, formerly of Oblong, IL passed away on Sunday October 30, 2022, at Willowbrook in Marshall, IL.

She was born in Clark County, IL near Moonshine on October 13, 1934, to Edgar and Faye (Chapman) Blankenbeker. On May 16, 1954, she married Ervan Eugene "Gene" Beals, who preceded her in death on April 7, 2010.

In the 60's Treva worked at the telephone company in Oblong. She then went on to work for the United States Postal Service for many years. She was the Postmaster at Palestine, St. Elmo, and Oblong, retiring in 1999. After retirement, she worked part time for Stewart Security in Robinson, IL. Treva was a member of the Evangelical United Methodist Church in Oblong, IL and Zoar Methodist Church in Clark County, IL. She attended Cottonwood Grade School and graduated from Casey High School in 1953. She was also a member of the Daughters of the American Revolution and Oblong American Legion Post 219 Auxiliary. Treva loved riding bikes, snow skiing, water skiing, walking, running long distances and triathlons. She enjoyed the time she spent with family and friends especially when there were family reunions.

She is survived by a son and daughter-in-law Rusty and Kim Beals, Norris City, IL; a daughter and son-in-law Joey and Victor Perez, Newark, DE; five grandchildren Charity and James Herda, Adriel and Ted Koller, Victoria and John Maxa, Sabrina Perez, and Travis Perez; five great grandchildren Jaylen Perez, Madden Simpson, Lula Simpson, Ted Koller and Micah Koller. She is also survived by a sister Judy Miebach, Marshall, IL along with several nieces and nephews.

Preceding her in death were her parents, husband, a son Kevin L. Beals, two brothers and three sisters.

Celebration of Treva's Life will be held at Noon on Thursday November 3, 2022, at Pulliam Funeral Home in Oblong, IL. Burial will follow in Wesley Chapel Cemetery rural Clark Co. IL. Visitation will be held from 10:00 A.M. until service time Thursday at the funeral home. The family requests that expression of sympathy may take the form of a contribution to Wesley Chapel Cemetery. Envelopes will be available at the funeral home or may be mailed to Pulliam Funeral Home P.O. Box 121 Oblong, IL 62449.
LINKS
Pulliam Funeral Home- Oblong
http://www.pulliamfuneralhomes.com

The Daily News
https://roblawnews.com/robinson/news/category/Obituaries