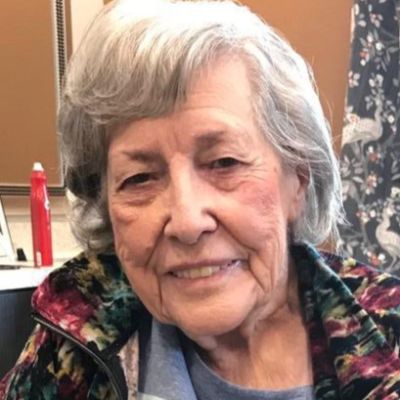 Tressie
Lucille
Bird
Join us in celebrating Tressie—please share your stories and photos, and help spread the word about this page!
Tressie Lucille Bird passed away on October 12, 2021, in College Station. She was born to Taft and Lois (Holden) Howard in Citronelle, Alabama on December 14, 1928.

Tressie was a graduate of Lutcher Stark High School in 1946. Tressie was a devout Christian and longtime member of the United Pentecostal Church in LaMarque, Texas. She loved being a homemaker and having family time with her husband, children, and grandchildren, as well as all other family members, and numerous friends. Tressie worked with the LaMarque Police Department for 19 years as a school Patrol Officer until her retirement in 1993.

She is preceded in death by her parents; Taft and Lois Howard, Daughter: Karen Bird-Blanks; Siblings: Thomas Howard, Bill Ray Howard, Sue Norris, Grandaughter; beloved niece Venessa Gay Arsers and Grandson; Brett Michael Bird.

She is survived by her husband Elmo Bird, Son; Ronald Bird; Daughters; Cheryl Vinsonheiler and Beverly Price. Sister; Kathy Ricicar brothers; Donald Howard and Jack Howard.

The Bird family would like to thank all of the friends who have expressed their condolences to the family. If someone would like to make a donation in lieu of flowers, please make it to a charity of your choice in Tressie's name.
LINKS
Obit Family Account - Galveston Call Center

Galveston County Daily News
https://www.galvnews.com