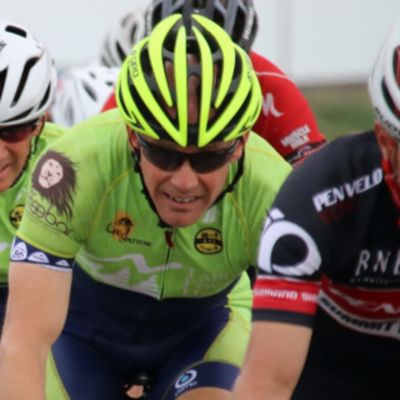 Tracy
Dean
Muegge
Did you know Tracy? Please share your stories and photos as a memorial.
Tracy Dean Muegge passed away on December 23, 2022.

Born on April 14, 1957, in Oklahoma City, OK, he grew up in various cities in Oklahoma and Texas as his father moved the family quite often due to job transfers and promotions. Tracy spent his High School years in Newbury Park, CA, followed by college at Oklahoma Baptist University where he earned his bachelor's degree in Business Administration. He later earned his MBA from Utah State University in Logan, UT. He spent most of his adulthood in the Sacramento, CA area where he had a successful banking career. In 2020, he retired from F&M Bank of Central California in Lodi, CA as Senior VP, Credit Administration. Tracy was an avid cyclist and competed in many races over the years. His involvement in the cycling world was one of his greatest passions; he was a fierce competitor. He had recently relocated to Fountain Hills, AZ. Tracy was intelligent, competitive, friendly, full of humor and successful in all that he put his mind to. Our dear brother, Tracy, is greatly missed.

Preceded in death by his mother, Bonnie Lee Muegge and his father, Emil G. Muegge. Surviving are his two brothers: Darrell Muegge and Brian Muegge and his wife, April, and kids of Bellingham, WA, and two sisters: Sandra Muegge of Paron, AR and Sherry Schroyer of Gilbert, AZ, and niece, Natalie De La Torre and her husband, Gabriel of Tempe, AZ and nephew, Paul Muegge-Granholm of Oakview, CA

Please take a moment to post pictures and memories on this site as a Memorial to our beloved, Tracy Muegge.