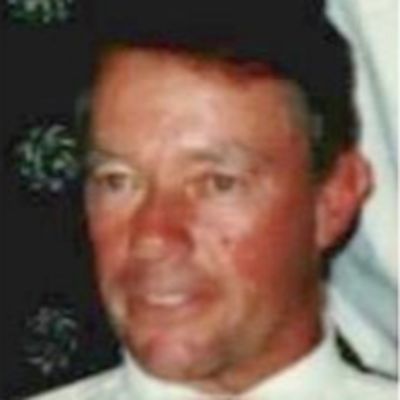 Timothy
J.
Copps
How do you know Timothy? Please share your stories and photos, and help spread the word about this page!
Timothy J. Copps died on February 21st after a brief illness at his winter home of Naples, Florida. He was 77 years old. He left this world having been a kind spirit, successful businessman, generous philanthropist, and committed family member.



Tim was the son of Gordon and Marguerite Copps of Stevens Point, Wisconsin, both of whom preceded him in death. He was a 1960 graduate of Pacelli High School, and a 1966 graduate of Marquette University where he studied accounting. He obtained his CPA certification and worked as an auditor for Haskins and Sells in Milwaukee before joining the family business.



That business was Copps Corporation, a family-owned grocery business proudly run for 109 years by four generations before its sale in 2001. At that point Copps was comprised of 23 supermarkets and was supplier to 47 independently owned and operated IGA supermarkets throughout Wisconsin and Michigan's Upper Peninsula. Copps Corporation worked hard to deliver value to customers and be a good corporate citizen in Stevens Point, the town that was home for Tim for virtually his entire life. The company provided 6,500 jobs. Tim loved Stevens Point, and was thankful for his many wonderful friends and all the loyal shoppers who bought food at the family's stores.



The grocery business is extremely competitive, and to survive requires the leadership of an intensely sharp financial mind. That was Tim. His intellect was a force. He worked alongside his brothers Fred and Tom, and his cousins Mike Copps (who preceded Tim in death) and Donald (Lucky) Copps to achieve dramatic growth of the company. They each had unique roles. Tim's role as President of Copps Corporation was to keep the company on a stable financial path, even through stormy seas that on occasion threatened to swamp it.



Tim was a lifelong bachelor who loved to play golf and watch tournaments on T.V. As an avid fisherman he travelled the globe and brought home pictures of the beautiful and often wild looking fish he had thrown back. He often donned a green and gold polo in support of his beloved Packers. March Madness was without doubt his favorite time of year, and he relished watching the Wisconsin state basketball tournament.

Tim was a lifelong supporter of the YMCA. When asked if he ever worked out there, he would respond, "If I ever get that urge, I lay down until it passes." Those who knew him well can visualize his wonderful smile as he would make that joke. Indeed, he achieved near perfection in the art of taking a daily nap. While almost invariably pleasant, he could get cranky if you inadvertently phoned him during "naptime." Without a doubt, the moments in life he savored most were spending time with his brothers Fred and Tom, their wives, sister Barb and his nine nieces and nephews.



Tim would likely bristle at the use of the word "Philanthropist" in his obituary; Tim was both a modest and private person. But he was a devoted contributor to the wider Stevens Point community. With a heart of gold, he passionately but quietly supported various local charities, including serving on several boards. Tim's plans call for his legacy of quietly impacting the Stevens Point community for good to continue.



Tim was a devoted brother and uncle. He is survived by his sister Barb Hubley of Appleton, Wisconsin, and brothers Tom and Fred (Penny) who live in Naples, Florida. "Uncle Tim" adored his nine nieces and nephews. They are Peg Wright, Patty Hubley, Cathy Americh, Fred Hubley, Mark Copps, Eric Copps, Brian Copps, Kimberly Michaud, and Kristen Connell.



Tim's family will hold a private ceremony to commemorate and celebrate him. Gifts in Tim's memory may be directed his favorite charities, the Stevens Point Area YMCA Foundation, 1000 Division St., Stevens Point, WI 54481, or The Boys & Girls Club of Portage County, P.O. Box 171, 941 Michigan Ave., Stevens Point, WI 54481.

The family would like to thank the people at Terracina Gardens in Naples, management and staff, as well as the nurses and caregivers for the wonderful care provided to our brother. Tim was very happy there and they were equally happy with him. For online condolences, please visit www.fullernaples.com.
LINKS

Fuller Funeral Home
http://www.fullernaples.com
Portage County Gazette
http://nate
Stevens Point Journal
http://www.stevenspointjournal.com