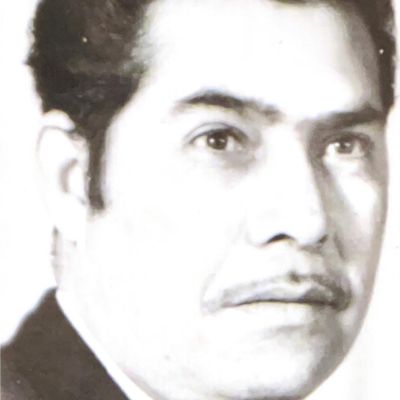 Timoteo
Lara
What do you remember about Timoteo? Share your stories and photos here, and invite others to come share their memories.
Timoteo Lara, 86, of Lubbock, Texas passed away on August 24th after a courageous battle

with cancer. The family would like to thank Hospice of Lubbock for their care for and

compassion towards Timoteo and his entire family during his last days.

Timoteo was born on April 12, 1936 in Falfurrias, Texas. He was the son of Guadalupe and

Margarita Lara. He was the husband of Paula Arocha Lara. They were married on April 25,

1955 in Wharton, Texas and shared 67 years together. Timoteo enjoyed the company of friends

and family and his outgoing personality allowed many to share in his laughter and community.

He loved watching western movies and was known to binge watch John Wayne movies over

lunch with his daughter Jane. He retired from Lamar Advertising of Lubbock as a construction

billboard installer. Outside of work, Timoteo was a jokester and a long time member of Our Lady

of Grace Catholic Church.

Timoteo is survived by his wife Paula; children Rosey Lara, Jane Cruz, Steve Lara and

daughter-in-law Olga Lara; grandchildren Shawn (Cynthia) Reyes, Leticia (Drew) Cooper, Anna

Cruz, Vincent (Christina) Cruz, Alexandra Trevi?o, Rojelio (Cathy) Lara, Jr., and Abbie Lara; and

14 great-grandchildren. He was the beloved brother of siblings Aurora DeAses, Estella

Gonzalez, Guadalupe Lara, Jr., Maria Mora, and Anita Morin. Timoteo leaves behind several

nieces, nephews, and godchildren.

He was preceded in death by sons Jose Luis Lara, David Lara, and Rojelio Lara, Sr.; parents

Guadalupe and Margarita Lara; siblings Noe Lara, Raquel Moreno, Ruben Lara; sons-in-law

Guadalupe Cruz and Edward Gonzales.

Visitation will be held Saturday, August 27th and Sunday, August 28th from 3:00-9:00pm at

Guajardo Funeral Chapels. A rosary service will take place on Sunday, August 28th at 7:00pm

also at Guajardo. The funeral service will be held Monday, August 29th at 10:00am at Our Lady

of Grace Catholic Church with Monsignor Ben Kasteel officiating. Interment will follow at

Resthaven Cemetery.
LINKS


Lubbock Avalanche-Journal Memoriams
http://www.lubbockonline.com