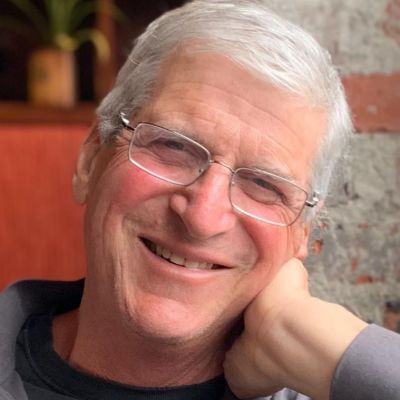 Thomas "Tom" M.
Frohman
How do you know Thomas "Tom" M.? Please share your stories and photos, and help spread the word about this page!
Thomas "Tom" M. Frohman, beloved husband, father, grandfather, and friend, died on Tuesday at home in the arms of loving family after 10 months of living with a terminal cancer diagnosis. He lived those months as he had his life?filled with love for family and friends, joyful in all the blessings of living, and devoted to his work of pursuing legal justice for underrepresented Hoosiers. He was 68.



Born on February 9, 1954 in Cincinnati, Ohio to Jack and Bercie (Carlsruh) Frohman, Tom moved to Bloomington, Indiana to pursue his undergraduate degree at Indiana University. After graduating top of his class in accounting, he chose to work at Rocky's Pool Hall on Kirkwood before driving a truck and doing marketing work for the industrial supply wholesaler Seward & Company. It was while driving deliveries on the backroads of southern Indiana that Tom was inspired to enter the legal profession, having met too many working-class Hoosiers being denied justice due to their low income and inability to hire competent counsel. After graduating from Indiana University Law School in 1983, Tom served as an attorney at Indiana Legal Services where he spent the entirety of his 38-year career providing free legal aid and representing his clients and the profession with unassailable integrity.



Meanwhile, Tom's enthusiasm for family time and fun knew no bounds. He was deeply engaged in his children's activities and home life, his religious community, and his many rich and lasting friendships. He was a math whiz who loved to calculate large square roots in his head, a card shark, and a lover of golf with a great putt and chip shot. Known for his seemingly infinite wellspring of warmth, energy, and humor, Tom touched countless lives in his 68 years, providing an excellent template for a life well-lived.



Tom is survived by his beloved wife of 36 years, Cynthia Moriarty, his children Ben (Frankie), Claire, and Daniel, granddaughter Noa, and siblings Janet, David, and Robert. Tom was preceded in death by his parents Jack and Bercie.



Funeral services will be held at 1:00pm on Thursday, July 30, 2022 at Beth Shalom, 3750 E. Third Street in Bloomington, Indiana. Burial will follow at Valhalla Memory Gardens in Bloomington.



Memorial contributions can be made to WFHB Community Radio or to Congregation Beth Shalom. Memories of Tom and online condolences may be shared at www.thefuneralchapel.net.
LINKS

Leelanau Enterprise
http://www.leelanaunews.com