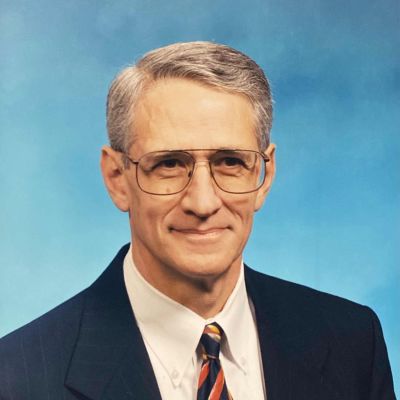 Thomas
Lynn
Shaw Sr.
Help us celebrate Thomas! Please share your stories and photos, and invite others who remember Thomas.
Thomas Lynn Shaw Sr. passed away peacefully at his home in Leesburg, Virginia on June 19, 2021, at the age of 80, after a 20+ year courageous battle against Parkinson's Disease.

Tom was born in Findlay, Ohio on October 14, 1940 and was the son of the late John D. and Evelyn (Keller) Shaw. The Shaw family later moved from Ohio to Virginia and Tom spent much of his childhood in Colvin Run and then the Greg Roy subdivision in Herndon. He graduated from Herndon High School in 1958.

Tom served a tour in the United States Air Force where he became a military police officer and discovered a talent and passion for law enforcement. He subsequently joined the Fairfax County Police Department in Virginia in 1963. Although Tom worked in several roles at FCPD, after taking an assignment as an Instructor at the Northern Virginia Police Academy, it was clear he had found his calling. As Tom worked his way through the ranks, he would continue to take regular assignments at the police academy and ultimately became the academy director for the first time at the young age of 29. Throughout his career, Tom played a very large part in the education of tens of thousands of law enforcement officers in the Northern Virginia area and, without exception, was known as a calm, fair, thoughtful and knowledgeable leader by all who knew him. While Tom worked during the day as a police officer, he also attended night school at American University where he earned a bachelor's degree in Law Enforcement, and a Master's degree in Government from Southern Illinois University. Tom retired from Fairfax County PD at the rank of Major in 1982. Because of the tremendous impact he had in training law enforcement officers, the Police Academy Board of Directors decided to make the position of Academy Director a civilian assignment and Tom was quickly hired to continue serving in that role until his second retirement in 2000 when he was awarded the title of Executive Director Emeritus. The Northern Virginia Criminal Justice Academy has since established the Thomas L. Shaw Award which is presented each session to the student who best typifies the three main characteristics which Tom consistently displayed - Professionalism, Dedication and Leadership.

Outside of work, Tom loved repairing and restoring antique cars. He was a proud "Ford Man" and longtime member of the Model A Ford Club of Northern Virginia. Tom was an exceptional athlete and an avid golfer, even in the midst of Parkinson's Disease. He was also a talented musician and artist. Tom loved spending time with his best friend since high school, Bodie Sasher. His greatest joy, however, was being with his family, especially his grandchildren.

Tom was predeceased by his daughter, Kateri, who he is now with in heaven. He is survived by his loving wife of 60 years, Sarah (Halloran) and children, Beth Paquette and her husband John of Round Hill, VA, Thom Shaw Jr. and his wife Lisa of Purcellville, VA, Stacey Orrison and her husband Glen of Leesburg, VA; former son-in-law, Ethan Martin (Laurie), six grandchildren, Colin (Lauren) and Sarah Paquette, Michael (Dasha) and Joshua (Kelli) Martin, and Erin and Phoebe Shaw; two step-grandchildren, Aaron and Brady Orrison; and three great-grandchildren, Tommy, Helena, Emma and Bryson.

Tom is also survived by his siblings Mary Johnston of Leesburg, VA, David Shaw (Sharon) of Orlean, VA, Christine Hayes (Steve) of Hartfield, VA, Michael Shaw (Rhonda) of Wentzville, MO, Joseph Shaw (Janene) of Haymarket, VA., his cousin Sue Romero of Warrenton, VA, and numerous nieces, and nephews, all of whom he loved dearly.

A Memorial Visitation will be held on Friday June 25, 2021, at 1:00PM with Mass starting at 2:00PM at St. John the Apostle Catholic Church, 101 Oakcrest Manor Dr. NE, Leesburg VA. A small reception will follow the mass at St. Johns the Apostle Catholic Church.

He will be laid to rest at Arlington National Cemetery on a date to be announced later.

A special word of thanks is extended to the staff of BrightStar Care, especially Sharon and Tanya, who helped Sarah and Stacey care for Tom and made it possible for him to stay and be comfortable in his home in the country, "Triple Hickory" on Goose Creek.
LINKS
Loudoun Times Mirror
http://www.loudountimes.com