Thomas Munsey
Cooke
How do you know Thomas Munsey? Please share your stories and photos, and help spread the word about this page!
Thomas Munsey Cooke was born January 31, 1933, in Cambridge, MA, to Thomas H. & Doris M. Cooke. After graduating from Dean College, he was drafted into the US Army and spent a tour of duty in Germany. His time in the army had a lasting impression on him, and his stories of "defending the beer-halls" were well known.

After his honorable discharge from the army, he attended Stetson University in FL, where he met Sandra Crawford, who would soon become his wife. Their first child, Tommy was followed in relatively short order by Terry, Timmy, Tammy and Todd.

Known for his infectious laugh, broad grin and endless stories, he worked initially for Atlantic Petroleum, which eventually became ARCO. The family moved as his job dictated, until they settled in Asheville, NC, where Tom eventually owned a fuel oil company and then a heating systems company, generally specializing in boiler heating systems.

Tom and Sandy and the children traveled in the summers to Lake Winnipesaukee, NH, where they had a small family cabin. He loved that area, and had great stories of "The Busy Corner Store."

A devoted dad, he became known as 'the Big Chief' as he often told the kids they could do what they wanted when they grew up, but for the time being, he was the chief and things were done his way.

As the children grew up and moved away, Tom and Sandy continued to travel, including cruises and driving their RV to Denali National Park in Alaska. They continued to be involved with their church, All Souls Episcopal Cathedral in Asheville. Always interested in the military, Tom became a supporter of Wounded Warriors.

Eventually, they moved into a retirement community in Asheville. When Sandy's Alzheimer's became too much for Tom to handle, they moved to Charlotte and Tom moved in with his eldest son's family, where he resided for the last five years.

Despite his declining health, Tom remained the charming story teller, regaling people with tales of selling "New Blue Cheer" across the Midwest after high school, to his adventures as a "Supply Requisition Specialist" in the Army, and recounted with astonishing detail the many people and places he encountered over the years.

When asked what his greatest accomplishment was, he would invariably say, "Tommy, Terry, Timmy, Tammy and Todd. Good kids, who've done okay."

After a brief hospital stay, he came home, and passed peacefully in his sleep surrounded by his family.

There will be a funeral at Holy Comforter Episcopal Church in Charlotte on August 20, 2021 at 4:00 with a graveside service with military honors at Calvary Episcopal Church in Fletcher, NC, on August 21 at 3:00.

All are welcome.
LINKS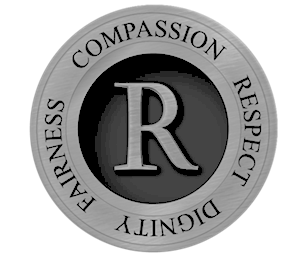 Robertson Funeral & Cremation Service
The Asheville Citizen-Times
http://www.citizen-times.com