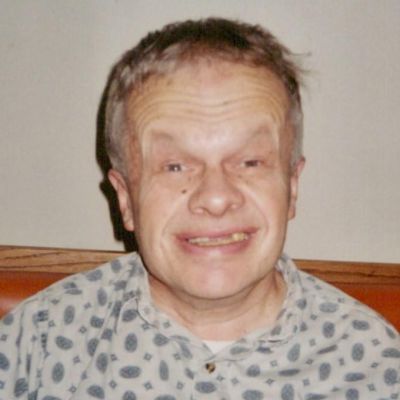 Thomas
"Tommy"
Robert
Milligan
Join us in celebrating Thomas—please share your stories and photos, and help spread the word about this page!
THOMAS ROBERT "TOMMY" MILLIGAN, age 80, passed away on October 30, 2022 at Autumn Winds in Cambridge.

He was born on November 23, 1941 to Robert and Mary (Conklin) Milligan in Rockford, IL. Tommy was a member of the St. Coletta family for many years.

He loved John Wayne, Lone Ranger, Gene Autry and any western movies available on TV or DVD. He was also a fan of Carol Burnett and Tim Conway. He enjoyed looking through magazines looking for his favorite actor/actresses and would tear out their faces and spend hours looking at them. He also enjoyed Special Olympics.

Tommy will be missed by his cousin, Janet (Kenneth) Arneson of Madison and his friends and staff at Golden Options, Ralph and Sue Welter and AFH providers since his move from Alverno.

Mass of Christian Burial will be held at 1:00 p.m. on Thursday November 3, 2022 at the Alverno Chapel of the Flowers N4637 Hwy Y, Jefferson, WI. Visitation will begin at 12:00 noon with a Time of Remembrance at 12:45p.m. Burial will take place on Friday at St. Mary's Catholic Cemetery in Rockford, IL.

Special thanks to all of his caregivers, Alverno/St. Coletta Staff, Autumn Winds Staff, My Choice Wisconsin, Annette Messmer and Gina Yuenger, Rainbow Hospice staff and Toni Hrobsky, guardian. Memorials can be made in Tommy's honor to Rainbow Hospice, Inc.

Visit www.schneidermichaelisfuneralhome.com to leave a condolence for the family.
LINKS
Schneider-Michaelis
http://www.schneidermichaelis.com

Daily Jefferson County Union
http://www.dailyunion.com