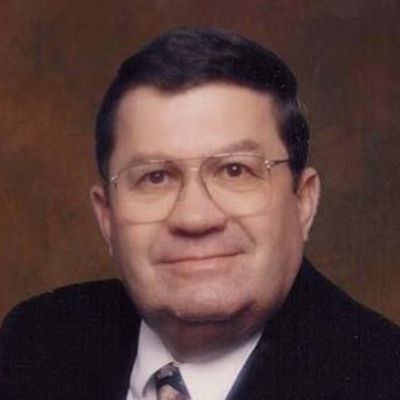 Thomas
"Tom"
Lane
Join us in celebrating Thomas—please share your stories and photos, and help spread the word about this page!
Osage City - Thomas 'Tom' Martin Lane, 81, peacefully passed away on Tuesday, December 22, 2020 at the Osage Nursing Center in Osage City, Kansas. Tom was born on January 20, 1939 on his family farm near Osage City, the son of William and Alice (Martin) Lane, and stepfather John Black.

Tom graduated from Osage City High School in 1956. He went on to serve in the U.S. Army, with a tour in Germany from 1959 to 1961 and returned for stateside duty until 1965. Upon returning home from his overseas tour, Tom took over the family farm operation in Osage City.

On November 25, 1962, Tom and Linda Jane Smith of Burlingame were married. From this union three children were born: Audrey, John, and Martin. Tom and Jane divorced in 1984.

Tom was active in several agricultural organizations, and he also actively participated in the Farm Aid Strike in the late 1970s that led farmers across the United States, to include fellow Osage County farmers, to Washington, D.C. In addition to Tom's passion for farming, Tom used his musical talents as a bass guitar player in the band, Vikings, which eventually led to the backing of Kenny Starr from Burlingame, Kansas. In 1982, Tom switched careers and began what would become more than 35 years of serving NE Kansas as a realtor, appraiser, and broker. Widely known as the "Country Gentleman," Tom, along with Sharon Markley and their team, worked tirelessly to serve the real estate needs of Kansans across the state, earning the team numerous awards and accolades. Lane Real Estate was eventually formed and operated for many years in Lyndon, Kansas.

Tom was preceded in death by his parents, William and Alice Lane; a brother, Bob Lane; and two sisters, Coleen Keeffe and Maxine Criqui.

Tom is survived by his three children, Audrey (Mike) Bartee of Osage City, John (Brandy) Lane of Wichita and Martin (Suzanne) Lane of Topeka; his significant other, Sharon Markley of Topeka; Sharon's three children; Toms brother, Gary (Judy) Lane of Burlington; his sister, Darlene Haskins of Osage City; his seven grandchildren, Ryan, Lauren, Kenzli, Karson, Kolton, Harper and Paxton; seven honorary grandchildren and five

honorary great-grandchildren.

Tom was cremated, and due to COVID-19 precautionary measures, a memorial service will be announced at a later date. Online condolences for the family may be left at feltnerfuneralhome.com.
LINKS

Topeka Capital-Journal Memoriams
http://cjonline.com