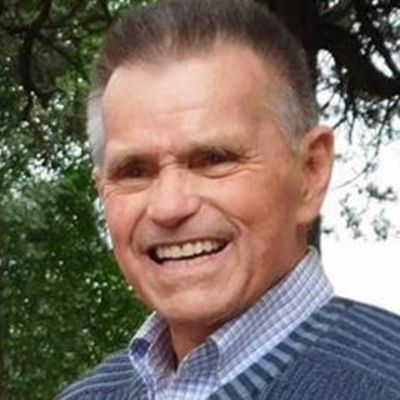 Thomas
W.
Kellogg
What do you remember about Thomas? Share your stories and photos here, and invite others to come share their memories.
Thomas Waldo Kellogg, 82 passed away peacefully at his home on Sunday, November 22, 2020. He had been lovingly cared for in his home for the past three years by his daughter, Heather and her husband, Richard.

Tom was born in South Royalton, Vermont on July 30, 1938 to his parents Keith and Gladys (Waldo) Kellogg. He grew up with his two brothers who he treasured throughout his life. He attended schools in South Royalton, graduating from high school in 1956. In his youth he would often sneak away to Bethel to spend time on the Arnold Farm with his beloved Uncle Will and Aunt Katie. Later in life he would make this farm his home for 30 years and this would the same home he would pass away in at the age of 82. At the age of 17, with his parents signed permission, he entered the United States Navy. He would serve in active duty until 1959 and then went to reserve duty until 1962. After leaving active duty he attended Vermont Technical College, while also venturing into farming and working for about two years in the construction of the Interstate in Vermont.

It was also around this time in December of 1961 that he married his better half, Madeline W. (Benson) of Royalton, VT. They would become a great team together. They started a successful utility line construction business (T.W. Kellogg, Inc.) early in their marriage and juggled a dairy farm at the same time, all while having five daughters together before giving up on having a boy. Tom would often jokingly refer to his daughters as his "Tom" boys.

Tom had an adventurous spirit and a love for many things. He loved to hunt and would make trips out to Colorado to his camp he co-owned with close buddies. He loved motorcycles and airplanes. He even bought a small plane in the 70's and would use a field at the Arnold Farm for his landing strip. His young daughters probably should have been scared to fly with their crazy Dad, but were not as they inherited some of his adventurous spirit and flew along beside him at any available opportunity. Tom was also a big collector of many things antiques, guns, street signs, special framed pictures, etc. And anyone who really knew Tom knew he loved telling stories. Now some may have been embellished a little (or a lot) as he had earned the title in high school as "the teller of tall tales", but he also had a wealth of knowledge of many people as he made it a practice to really get to know them and spend time with them. He often would root for the "underdogs" and was generous to many people he met in life.

Tom was predeceased by his wife, Madeline in 1996. Life was never quite the same for him after she was gone. He missed her more than most people knew and we hope they are now together once again. We can hear him hollering now, "Madeline, I'm home". He was also predeceased by his young daughter, Pamela, who died tragically at the age of 4 in 1966.

He is survived by his daughters he shared with Madeline: Penny Kellogg (Brian Hartigan), Heather Veilleux (Richard Veilleux), Gabrielle Sealy (Michael Sealy) and Rebecca Kellogg. He is also survived by his first born daughter, Stacey Delgaudio from before his marriage to Madeline. Surviving grandchildren are Mallory Shangraw, Kaitlyn Veilleux, Thomas Veilleux, Ana Sealy, Trevor Brockway and Carter Brockway. Surviving great grandchildren are Jesse Shangraw and Brynn Shangraw. Tom also leaves his older brother, Robert Kellogg and younger brother, Steven Kellogg along with many nieces, nephews and other extended family and friends.

A service for Tom will be held at a later date. A private message of sympathy for the family can be shared at www.boardwayandcilley.com. Arrangements are under the direction of the Boardway & Cilley Funeral Home in Chelsea, VT.
LINKS
Boardway & Cilley Funeral Home

Valley News of Lebanon
http://vnews.com
Memories
Looks like something went wrong.
Reload the page and try again.